On the second anniversary of Tony Abbott's election as prime minister, he has been overcome with ennui and melancholy and has been referred to a psychologist to treatr a severe case of Weltschmerz, writes Lyn Bender.
IA has obtained this confidential transcript of Tony Abbott's first psychotherapy session. This is published in the public interest of the people of Australia. We ask. Is Tony Abbott is fit to hold the highest office in the land?
Psychologist: Please have a seat on the couch Mr Abbott. I understand that you needed this appointment urgently. Your doctor says that you are having trouble sleeping and that you are depressed and anxious.
Tony: I have a very important job, a very important job. Naturally, at times, things become er difficult. Very difficult. I only went to the doctor to get something to help me sleep. He seemed to think that I needed to see someone like yourself, although there is nothing wrong with me. He insisted and Peta also thought I should ... er ... get some help as she put it. She thinks I have been getting into the grog a bit, having a few too many beers [laughs nervously]. I have been having strange dreams lately and I wake exhausted. But this is normal for someone in my position.
Psychologist: It's understandable that you are stressed, but have things changed recently? I notice it is your second birthday as PM today. Congratulations.
Tony: Thank-you, but the situation is tough at the moment. Very tough. The polls are down and now this refugee thing has become a big problem for me. Just when I had it all under control. You probably know that I stopped the boats. I didn't just say I would stop the boats. I stopped the boats. But now these illegals are swarming all over Europe. I told them. Protect your borders [holds out hands in a gesture of despair]. Nobody listened to me. I had the solution in my hands. I am being pressured from every corner, every corner, even by Barnaby and Mike. I'm going to have to do something that er looks compassionate.
But I'm a fighter. I'm looking after our ... er ... Australia's national interests. I am ready to bomb that death cult. I asked, I mean reassured Obama that we were ready to help bomb the crap out of that death cult. Then this whole refugee-drowning thing happened. The sugar was put on the table. I warned them. They incentivised the smugglers. That woman Angela — she has made the situation worse, much worse. The Hungarians were on the right track. They stopped the trains. Stopped the trains. But Angela Merkel rolled out the welcome mat. She rolled out the welcome mat. Now I will have to go to Geneva with Peter and sweet talk them, make them see sense.
Psychologist Lyn Bender analyses the increasingly erratic behaviour of Prime Minister Tony Abbott from a Freudian... http://t.co/TDlakSb5C0

— Sloan J Croft (@sloancroft) March 2, 2015
We are going to have to say we will take more Syrians, but there are Iraqis and Afghanis and economic migrants in the mix — you bet there are. I will remind them about their problems with Muslims too. There could be some death cultists sneaking through. Naturally, if there are Christians, they go to the front of the queue. There must be an orderly queue.
This is the worst refugee crisis since the Second World War. We won that war with weapons, not welcome mats. With weapons not welcome mats. This death cult is worse than Hitler. Much worse than Hitler. Although, I did get into trouble, saying that. But you have to grant this to the Nazis. They made the trains go the right way — out of Germany. Yes the trains went out of Germany. They were in control.
Hitler hid his evil deeds, not like the death cult — that shows beheadings on video. He had a plan. He had a plan. He stopped the Jews. I know that was a bad thing. Yes a very bad thing. But he knew how to stop things. As you probably heard I also stopped the carbon tax and the wind-farms. At least the refugees have taken the heat off Paris [laughs] and that whole climate change emissions thing. One thing I don't want to stop is the coalmines.
Psychologist: I can see you are very burdened …just one point however. Most people would not sympathise with your view of Hitler. He did murder millions of people. You do know that the trains were headed for death camps?
Tony: Absolutely. Hitler was a very bad man, but as John Cleese says. He got the trains to run on time [laughs].
No one is all-bad — except that death cult. There can be some good in even a bad father, for example, or a bad boss or even a bad prime minister. The Rajapaksa government in Sri Lanka – that has unfortunately not been re-elected – stopped the war and they did stop boats for me.
Psychologist: You are certainly in a very dark place. You seem preoccupied with death, wars and battles.
Tony: Yes, of course — that's reality! It's all about winning the fight and stopping things.
You don't get anywhere by sitting around having a talkfest. You can't reason with a death cult. I think God and especially Jesus would agree with me; you don't negotiate with a death cult.
Psychologist: Do you think that there may be other ways to ….
Tony: Excuse me for interrupting, but, with respect, if I may say so, you are misguided. I've been thinking about these things for a long time. I've been thinking about these things since I was a boy reading Boys' Own adventures and watching old movies of the great wars. Have you read my book Battlelines?
@Lynestel on Abbott meeting Carl Jung at @independentaus A great read https://t.co/msibDHfIeg #auspol

— Peter Wicks (@madwixxy) March 3, 2015
Psychologist: There is certainly a lot of death war and fighting imagery in your words. You do seem to see life as battle and conflict and to ignore the softer qualities like love, compassion and vulnerability. So how are you feeling right now?
Tony: How do I feel!? [Shouts, appears angry.]
That Naomi Klein woman called me a climate villain and a climate criminal. The New York Times criticized my refugee policy most unfairly and that woman, Angela Merkel, is welcoming – yes, welcoming! – the refugees. The polls are going down and I have dreams of being excommunicated by this Pope and that my colleagues are out to get me — et tu Brutus.
I feel bad, very bad. But I know what I am doing is good, very good for humanity.
Psychologist: Your time is up Tony. You are suffering from Weltschmertz. You are weary of the world and the world is weary of you.
Your world view – which is filled with eroticised fantasies of war and battles, and a distorted understanding of modern history – is now coming to a crisis point in your psyche. You demonstrate a severe deficit of compassion and a hyper-masculinized, misogynistic, ill-informed approach, to deep world problems.
For your own good and for the good of the world, you should resign and retire immediately.
Lyn Bender is a trained, professional, practicing psychologist. You can follow Lyn on Twitter @lynestel.

This work is licensed under a Creative Commons Attribution-NonCommercial-NoDerivs 3.0 Australia License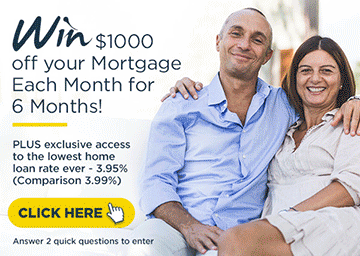 Think. Subscribe to IA for just $5.