A Gold Coast conference raises grave concerns about the structures and processes currently in place to deal with bullying in our society, reports managing editor David Donovan.
THE TOPIC OF BULLYING is a perennial problem that doesn't discriminate — occurring as it does in every section of our society, amongst every section of humankind. The issue recently gained renewed attention in the media, with ABC Four Corners exposing bullying behaviour among surgical staff in the medical profession. The topic of bullying in the health professions is one, of course, we have exposed in great detail here on IA.
With this in mind, the 2nd annual Australian Bullying Conference, held on the Gold Coast, on 29-30 June 2015 could be said to be an informative forum on this subject, but one raising grave concerns about the structures and processes currently in place to deal with bullying in our society.
Some of the highlights of the conference included Dr Sara Branch, a research fellow at Griffiths University, who spoke about creating pathways to prevent workplace bullying, highlighting the need for the development of both prevention tools and scientific evaluation mechanisms to measure their effectiveness.
In contrast, an address from Fair Work Commissioner Anna-Lee Cribb set off alarm bells.
Commissioner Cribb first outlined the definition of bullying adopted by the FWC and then presented the data for 2014, which included 701 applications relating to bullying in the workplace. Of these, 241 were subsequently withdrawn, 156 were resolved by mediation or conciliation, 51 were determined by the commission and 2 orders were made by consent. Some 43% said they were no longer in the position in which they had been bullied.
The Commissioner went on to say [IA emphasis]:
"No findings of bullying behaviour were made from any of the 701 applications."
None. Not one.
The new Anti-Bullying Jurisdiction http://t.co/kj8vTQm0mH #workerscomp14 #antibullying #bullying

— Informa Australia (@Informa_Oz) February 27, 2014
This must be seen as a disturbing outcome that casts serious doubt on the effectiveness of the FWC in dealing with bullying in the workplace.
Just as worrying was the Commissioner's statement that the findings did not mean the complainants were not genuine.
She said, instead, the lack of findings of bullying related to
"… FWC processes and legislation mismatch to community standards."
Clearly, something needs to be done to bring the FWC in line with community expectations as there would appear to be a yawning gap.
Also illuminating was Professor Melanie Birks, from the centre for nursing and midwifery research at the James Cook University, who gave no relief to those concerned about bullying in the health profession as she set out the findings from a study of bullying experienced by student nurses.
In presenting her results, Professor Birks (pictured below) noted the inherited culture from military and religious-order backgrounds.
She said there is a known reputation that
"… nurses eat their young."
From the 888 valid responses received by Professor Birks (pictured below) in her study, 50% thought they had been bullied in the last 12 months. The highest proportion of the allegedly bullied student nurses were 3rd years, of whom most spoke English as a first language and were Australian-born.
Turning the tables: The growth of upward bullying in nursing academia, by Prof Melanie Birk and ors http://t.co/xb5Wws2Qjn via @academia

— Dave Donovan (@davrosz) July 29, 2015
The alleged bullies were either a more senior nurse, nurse managers or, of most concern, a clinical facilitator. Yes, more than 25% felt they had been bullied by their clinical facilitator — or in other words, their mentor.
The behaviours experienced were of a non-threatening type ‒ negative non-verbal comments, being ignored, denied learning and denied praise ‒ however, 62 involved threats of physical violence.
No wonder, then, as Professor Birks highlighted, that there is a
"… high attrition rate for nursing."
She also said that bullying toward students was considered to have a negative impact on patients care and the way in which students worked with others.
It is easy for medical authorities and employers to ignore the problem nurse bullying, of course, because, as Professor Birks reported, many respondents said they would not report the problem because of a
"… fear of victimization."
Another illuminating address came from Australian Nursing and Midwifery Federation bullying and harassment officer, Alison Ross, who outlined a program that, admirably, supports the more than 73,000 nurses who work in Victoria.
Ms Ross said bullying in nursing is generated by increased pressure, organisational hierarchy, power imbalance, a lack of people management skills, a lack of support for management in dealing with bullying and, sadly, a lack of care for nurses among fellow nurses.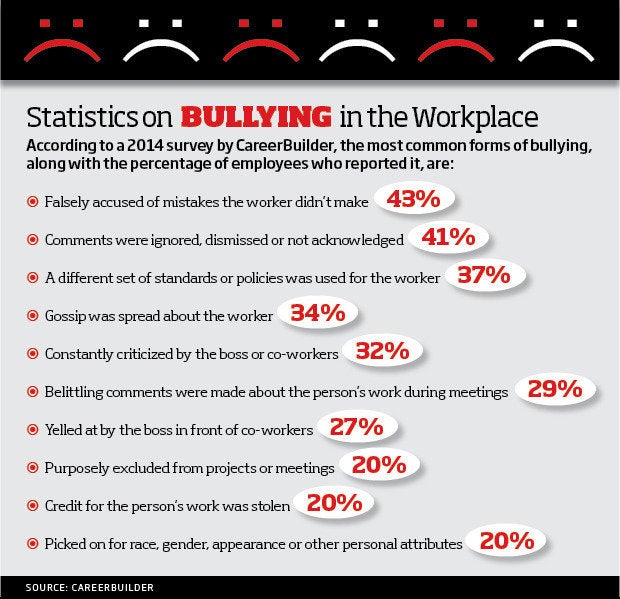 Strategies offered included prevention, advice, helping nurses develop strategies, a resource pack, a bullying report form, provision of an organiser in the workplace and the establishment of the OHS bullying support person position within the union.
Examples were given that highlighted the fact one-on-one bullying in the workplace is still the major focus in the debate about bullying — even though bullying can involve agencies well beyond the walls of the workplace.
Professor Paddy Dewan, a skilled paediatric surgeon and urologist who would be well-known to many readers of IA, also presented to the conference. He focussed on his own personal experience of bullying among senior medical staff, hospitals and medical authorities.
His presentation was sardonically entitled:
'Zero tolerance of bullying, but if you don't get on with me I am going to get you'.
The following paraphrases some of the highlights of address:
The title I chose, "If you don't get on with me, I am going to get you", was one a number of verbal threats to me even before I made claims of being bullied at the Royal Children's Hospital, at which time I submitted 26 cases of clinical concern. The story of my experience and other pivotal events since 2003 ‒ the year I was sacked ‒ following my complaints about bullying.

The title statement was one of the bullying points, which were more about "true" bullying — that is the undermining of my access to tools and facilities to be able to undertake do my job.

Do you trust an organisation that has a "Zero Tolerance to Bullying" policy? I don't.

I was issued with a threat of non-communication recently by a senior member of the Australian Medical Association, because I expressed a contrary view about the effectiveness of the AMA to influence action against bullying. That is, I wrote a letter to the editor of an AMA magazine, questioning the impact of the AMA in the area.

In reply, as a reason for non-publication, I received a letter that impugned my reputation, leading eventually to my resignation from their Association.
A MUST READ: whistleblower surgeon Paddy Dewan on sexual harassment & his subsequent vilification for speaking up http://t.co/GVFa1IrkPB

— Sandi Keane (@Jarrapin) April 3, 2015
There was then a series of emails, almost laughable. In the end, I was left with no apology, no publication of my letter, and a refusal to communicate — just the pleasure of resigning.

So, I now have a zero tolerance of the "zero tolerance" phrase.

I have more reasons for this attitude..

"We should just get rid of him" was the comment of the divisional director when a meeting was held to discuss my future. I was in the room at the time.

To emphasise the difficulties faced by those encountering bullying, the RCH investigation of the bullying claim was by a physiologist and lawyer from the Board of the hospital. Then, a bullying investigation of the incident by Worksafe could only look at the policy. Witnesses were nowhere to be seen. How surprising!

The focus on surgical bullying following a sexual harassment scandal recently reported actually occurred in 2006. That means that Monash neurosurgery bullying behaviour then occurred for another decade without appropriate management by the hospital. The College of Surgeons had identified the bystander phenomenon as one of the most significant problems. However, importantly, as outlined above, administrators and the national regulator are significant contributors to the problem, yet the committee of the College is constrained by having surgeons, administrators, the chair of the medical board of Australia and the chair of the Royal Children's hospital as significant members.
As we have seen time and time again on IA, when it comes to bullying, stepping on the toes of the Old Boy's Club can get you in trouble. And until that problem is resolved ‒ which, when you think about it, is the apotheosis of bullying ‒ no number of bullying conferences or resource packs will do much to assist.
Professor Paddy Dewan is a member of Health Professionals Australia Reform Association (HPARA). If you would like to find out more about this body, please email hparacommittee@gmail.com or call 0499 399 081.
"Misuse and maladministration of the regulatory system is frequent in Australia" - brilliant article, shines a... http://t.co/P6ttNTkZqV

— Dr Sophie Henshaw (@DrSophieHenshaw) June 10, 2015
You can follow managing editor David Donovan on Twitter @davrosz.
Stand up to bullies. Subscribe to IA for just $5.