Len Liddelow

Len Liddelow was born in 1939 and is now fully retired. He is the youngest in a family of six boys and two girls and was born and raised on a farm at Manjimup, Western Australia. Len's father was a decorated WWI veteran who died in 1944, leaving Len's mother a widow with eight children. Unfortunately, being so young when he passed away, Len has no lasting memories of his father, who was said to be a great footballer and family man as well as extremely popular in the community.

In 1948, Len's mother remarried. His stepfather was a wonderful intelligent person who even in those days had republican feelings, and Len's own republican feelings were born then.

He can recall in 1952, in a farmhouse kitchen, having a somewhat heated discussion with his step-cousin about why Australia should be a Republic. She said then we need the King because if there were riots in Australia the British troops would come and sort things out, which he thought was incredible.

Len left school in grade 8 and although he had no formal education, he says he has learnt a great deal in the University of Life.

He and his wife, Kathleen, have owned a number of small businesses, going on to ultimately be general manager of a transport group.

Although times were financially tight when Len was young, he says they were great days. He says he is in the fortunate position of being able to look back on his entire life with nothing but happy memories.

Len and Kath have three adult children, five grand children and three great grand children.
Articles written by Len Liddelow (6)
Site search
Donate to IA
We need YOU!
IA punches above its weight.
Help us sharpen our knuckledusters.
PLEASE DONATE NOW!
Ashbygate Book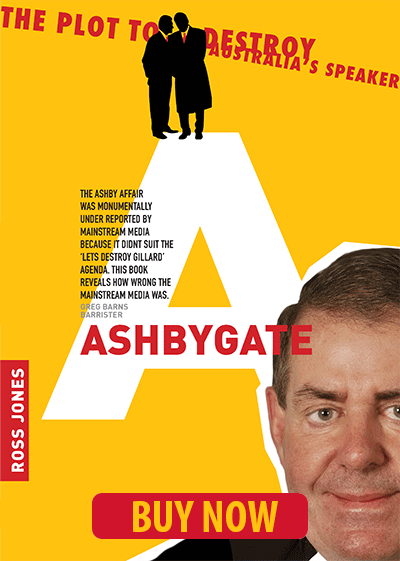 Support IA
Recent Comments