In an exclusive interview with managing editor David Donovan, Peter and Inge Slipper open up about Tony Abbott, Mal Brough, the media and the massive inequality of his treatment.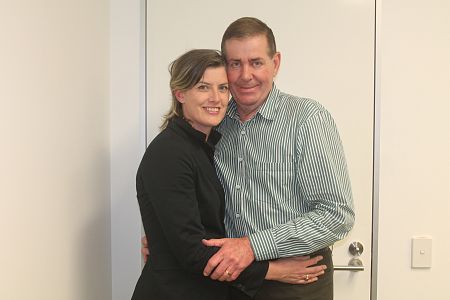 FORMER SPEAKER and now Independent MP Peter Slipper has strongly defended his record and cast grave doubts over the suitability for high office of Opposition Leader Tony Abbott.
He also said he was on "sound ground" regarding the criminal case pending against him for allegedly misusing his travel entitlements for the sum of around $964.
And Peter Slipper's strongest defender, his loyal wife Inge Slipper, has said her faith in Australia's institutions has been shaken and strongly condemned the mainstream media attacks upon her and her husband.
In an exclusive interview with Independent Australia, the Federal member for Fisher, Peter Slipper said that Tony Abbott, once a close friend, has been a "huge disappointment" and that any government he leads likely to be heavily influenced by the mainstream media.
He said that Abbott is driven by ambition and has a "whatever it takes" approach towards gaining the prime ministership.
"My principal feeling about Tony Abbott is disappointment," he said.
"It was my vote that got him elected as leader. Tony came to our wedding. Tony is someone I've been relatively close to. I was a supporter of his when he had few other supporters. But Tony has been a huge disappointment."
Slipper said that Abbott once cried on his shoulder and was consoled by him during times of trouble for Abbott.
"I remember when Andrew Thomson was promoted into a ministry at the expense of Tony Abbott into a ministry, Tony was particularly upset. I remember taking him out for the afternoon.

"Tony was very upset and he cried on my shoulder. And I felt I was sort of a moral support for him.… I consoled him."
He said that Tony Abbott was very close to the mainstream media and is very able to be influenced by them — particularly by the Murdoch press.
"I feel that Tony Abbott is very close to the mainstream media and I feel that any government he led could be influenced by the mainstream media, particularly News Ltd. I feel that should be of concern to the Australian community."
The former Speaker said his greatest regret was not being able to reform the Speaker's role more.
"I'm proud of my time in the Speaker's role. I only wish I was could have done more. I implemented some important reforms, but only managed to achieve about 15 per cent of what I set out to do."
The Ashbygate affair has been immensely difficult on him and his family, said Peter Slipper, who condemned the role of the media and the inequality of the treatment he has received. He contrasted it against that of Mal Brough — the LNP candidate contesting Slipper's seat of Fisher, who was named as a plotter against Slipper in Federal Court judge Steven Rares' judgement in throwing out James Ashby's "politically motivated" sexual harassment case against Slipper.
"The past 18 months has been extraordinarily difficult. The pressure has been incredible. I mean, we've seen the media set up arc lights outside our house. Journalists actually coming into our house. As for Mal Brough, the treatment he has received — it is like he is made of Teflon.

"News Ltd pick and choose their targets and it's a hands off policy as far as Brough's concerned.

"There was wall to wall headlines for months and them, when the case was thrown out, this was reported on page 17 — and even then with a misleading headline. There is a massive inequality of treatment."
Inge Slipper said that despite the trials of the last 18 months, she has had the opportunity to find out how strong she is. Nevertheless, the experience has left her shaken.
"I guess I have less faith in the public institutions than I did before — the media, the parliament, the law, the courts. All of them together."
As for her feelings about those who have tried to bring her husband low, Mrs Slipper said she was not bitter.
"I'm not vindictive or bitter. I don't want to take those feelings inside. I just feel very sorry for them all."
Peter Slipper recontests his seat tomorrow as in Independent — a contest Mal Brough is expected to win. This week, Slipper issued a challenge to Mal Brough to answer a series of question about Ashbygate, something Brough, of course, declined.
Independent Australia wishes the outstanding former Speaker every success and the best of luck for the future.
The full interview will be published by IA next week. Catch up on IA's full investigation into Ashbygate here.
This work is licensed under a Creative Commons Attribution-NonCommercial-NoDerivs 3.0 Australia License