Child molestation and abuse is not merely sexual, writes Hannah Odobia, who says all of us must be more concerned about the rights of children.
SHE DREAMT about being at home with her family. It felt so good to be free. Not long, she heard a banging on the door. This continued for some time until she woke up and realised it was only a dream. Oh no! She had wet the bed.
"Open this door before I break it down!" Her guardian said angrily.
Her benefactors came into the room with a whip and a cup. They checked the bed sheet then told her to take off her clothes. They squeezed the dirty liquid from her clothes and bed sheets into a cup and gave her to drink as a punishment for bed wetting.
Child molestation is often associated with sexual defilement but molestation is not just that. According to the United States Department of Children and families, other forms of abuse include sexual abuse, emotional abuse and neglect.
Unfortunately, statistics show that around 80 per cent of the abused children were abused by one of the child's parents. A lot of time, children are subjected to verbal abuse from people who act as authority figures over them. These demeaning words might not take effect immediately but as he or she constantly ponders on them it rubs off on the character of the child and tarnishes the child's relationship with other people. Recent research has proven that verbal abuse as the ability to make a child suffer depression and anxiety. Even at school, where teachers may physically abuse children, this act can dent the child's academic performance.
There is no doubt that some parents need enlightenment concerning what parenting is all about. They are so busy making money and solving other peoples' issues while their children are neglected. They leave the child's progress in the hands of the school teacher or nanny. "After all what are they paid for?" they say. Soon, these children become a nuisance to themselves and the society. This is why marriage is for matured minds only. Neglect is the most common form of child abuse, followed by physical, sexual, and psychological abuse and, lastly, medical neglect.
Just like the case of my Nigerian friend who narrated her plight in my interview with her concerning how her guardian always squeezed her urine into a cup for her to drink whenever she wets the bed. This guardian was a family friend and church member who wanted her to be a sister figure to their new born baby. But when she moved in, she gradually became more of a slave than the sister figure. Constantly, the young girl was told how she was a misfit and that contributed to her failure in her academics every term. But how was she to thrive in such a hostile atmosphere?
When she could not bear it any longer, she had to lay complaints to her parents about the ill treatments she was receiving when she met them in church. But her parents felt she was only being naive. She felt neglected as though her parents had sold her to the highest bidder. The option of running away would make the situation worse when she was caught. Fortunately, one Tuesday afternoon, the her father visited and was told by the couple's driver that if he knew what was best for his child, he better come and get her out of the house because she was suffering. The father felt disappointed and took his child away with immediate effect.
Another aspect of molestation is the emotional and sexual abuse. There are parents whose desires are to fulfill their dreams through their children. They put the child under undue pressure to meet their expectations and if that child fails they physically abuse that child telling him or her it is all for her own good. An additional aspect to this is the aftermath of parents fighting and divorcing, which leads to emotional stress as it rubs off on the child's behavior, school work, self esteem and health. Some children torture themselves by cutting their skin with a razor as a way to show their emotional pain or distress. A child who does not feel loved would unwittingly run into the hands of a paedophile.
Child molesters often lavish their victims with love, care and gifts. In order words, they look out for vacuums that should be filled in the child's life just to gain the child's trust having studied their victim overtime. Let us not forget that when a child is molested, the cycle continues from one generation to another. Statistics have also shown that paedophiles especially the males were individuals who were also abused as kids and since it was not managed they saw it as a hobby to satisfy their gratification.
Abuse claims ignored at Geelong Grammar http://t.co/y90PyFadxC Why do these 'elite' bastions of child abuse receive public funding? #Gonski

— Ming The Merciless (@MGliksmanMDPhD) September 5, 2015
When children are sexually molested, they keep quiet about the issue because of the societal stereotype. As kids they may not have understood what was happening to them until years later when they are more enlightened and this makes them feel "dirty" and withdrawn.
In view of this, the communication gap in the home must be covered; parents should learn to be good listeners such that children can easily open up about any issue bothering them. Parents should also be mindful of the people they entrust the well being of their children to avoid future complications.
Gone are the days when talking to children about sex was off-limits. Now, it is more than necessary for them to learn to avoid people who touch their sensitive parts for fun. As much as parents love to talk they must have a listening ear too. Spending quality time with your children, nurturing them and assuring them of your love is another way to build trust at home
In conclusion, now is the time for parents to the challenge and pray for their children who have strayed so that this world can be a better place for all.

This work is licensed under a Creative Commons Attribution-NonCommercial-NoDerivs 3.0 Australia License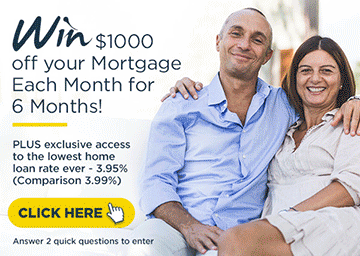 Transfield profits from neglect & mistreatment of refugees, including refugee children http://t.co/xlDmDNRwVe Dump Transfield shares

— Julian Burnside (@JulianBurnside) September 2, 2015
Be kind. Subscribe to IA for just $5.