John Ryan
John J Ryan, 51, was born in Brisbane and spent his youth and teenage years there in the 1970s.

For most of that time, he was caring for his invalid mother. At other times he was at school, Marist Brothers Rosalie, playing Rugby League and Union, or at Lang Park enjoying the BRL.

John first trained as an enrolled nurse, which enabled him to travel around Australia in the 1980s. He discovered his talent as a performance poet in the late 1980s and helped run the Poetry Under the Bridge at the Story Bridge Hotel in the early 1990s.

The late 90s saw him working as a stand up comedian in Melbourne and Brisbane, also running a comedy night at The Esplanade Hotel in St Kilda in 1993.

After a sales career, including being sales manager in several small to medium enterprises, he went back to complete an undergraduate degree in 2012.

He is currently at QUT completing a Law/Justice degree.

He lives in Alderley with his beautiful wife Kara and a cat called Polly Smudge.

John has always had an interest in politics, which was especially piqued by the 2007 Federal election.
Articles written by John Ryan (6)
Site search
Donate to IA
We need YOU!
IA punches above its weight.
Help us sharpen our knuckledusters.
PLEASE DONATE NOW!
Ashbygate Book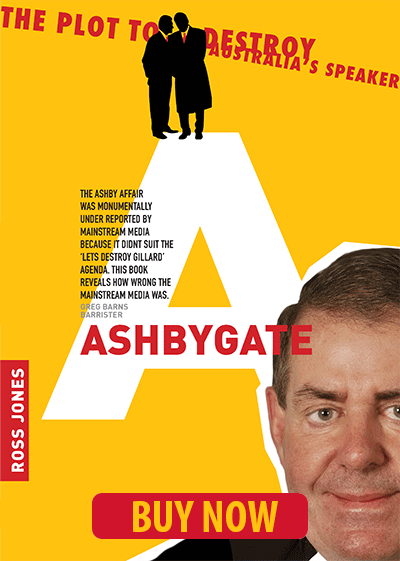 Support IA
Recent Comments