Brad Webb
In 1995, Brad Webb launched 'Ned Kelly: Australian Ironoutlaw' which today has grown to be one of the largest history related web sites in the world. With nearly 500 html pages, the site attracts over 350,000 visitors a year (that's 8.5 million hits). It has become a valuable resource for both teacher and student, as well as a sounding board for many Kelly related themes and ideas. It can be found at www.ironoutlaw.com.

As a graphic designer and typographer with over twenty five years industry experience, Brad has worked for a number of blue chip Australian companies including the AFL, Australian Red Cross, and Vision Victoria. In 2010, Brad was instrumental in developing the content and structure for the world's first GPS Audiobook system (www.nedkellygpstour.com.au).

Complementing his industry experience, Brad taught at James Cook University in Townsville for four years and offered his services at the RMIT School of Advertising in Melbourne from 2004-2009.

In 2010, Brad completed his post-graduate Master of Publishing and Editing degree at Monash University. Currently employed as Chief Marketing Officer at Triple A Events, Brad spends most of his time organising concerts and promotions (which usually involves trying to keep rock stars sober enough to perform).
Articles written by Brad Webb (12)
Site search
Donate to IA
We need YOU!
IA punches above its weight.
Help us sharpen our knuckledusters.
PLEASE DONATE NOW!
Ashbygate Book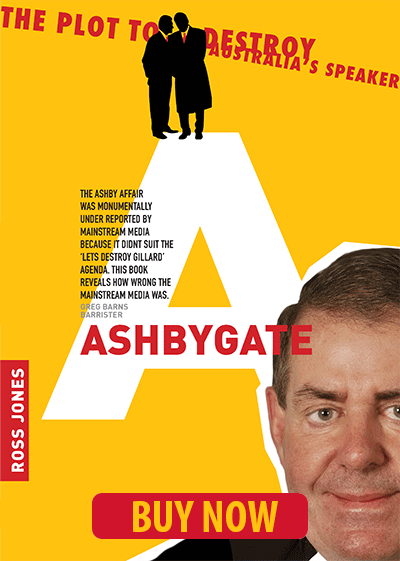 Support IA
Recent Comments