As with every other religious occasion, Anzac Day starts with an error, a delusion — even, if generous, a misunderstanding.
Anzac Day was, in of itself, a frightful occasion for young Australian and New Zealand soldiers finding their way to be slaughtered on Turkish soil in April 1915. It was the product of a gamble; a foolishly ill-thought out play cooked up by that eccentric brute of empire, Winston Churchill. It ended in calamitous defeat.
From this civil religion have come dedicated myths, having developed over the years the sense and consistency of clotted cream. The commentary whirling around the occasion commits a host of fundamental errors each year.
One howler stands out: the feeling that only Australians, accompanied by their New Zealand cousins, somehow dominated the spectacle of slaughter despite the uncomfortable truth that 120,000 British and 27,000 French soldiers also shouldered the murderous burden of a doomed campaign.
In subsequent years, the heavy and increasingly padded clothing of the Anzac legend has had a habit of suffocating accounts, banishing challenges and becoming all too assuming in its convertibility to other causes.
Patriotism has found its way into the convoluted mix — a curious matter, given what transpired in 1915, with unworldly Australian soldiers finding themselves in Anatolia shooting at a foe they barely knew in the name of plays and stratagems on a power chess board they barely understood. All was for Empire and that was that. Since then, the narrative of this defeat has become one of broader purpose: lives lost in order to "protect our liberties" and "our way of life".
Like other religious creeds, the Anzac legend has become a weapon of sorts, held to justify continuing missions of futility on the global stage waged by a nation with a permanent identity crisis. Born in folly, it is perhaps appropriate that it be the begetter of further follies.
"Excellent article. Politicians are too busy leveraging the ANZAC 'legend' for their own benefit instead of paus..." https://t.co/LAQJacWEaa

— Maya Van Rol (@VrMaya) April 25, 2018
The supposedly anti-militarist spirit of the Anzac Day march, where civilians mingle with combatants, contrasts with the relevance of Australian deployments in the Middle East, most conspicuously participation in the invasion of Iraq in 2003. To this day, there is more than a sliver of doubt that the operation, launched without U.N. Security Council backing, constituted a crime against peace. The inexorable theme of satrapy and service for empire continues to dog Australia's military missions.
Marching to empire, the Anzac Legend is as much about a refusal to question military missions as it is an insistence on those inchoate notions of mateship and the fair go, both so stretched as rhetorical utterances they have ceased to have meaning. Such orchestrated blithering supplies the excuse to avoid the terrible truth, and the awful sense that Australia's decision makers are the rent boys and girls of other powers, to be pimped off for the next misguided mission in the name of a legend concocted on the sands of Gallipoli.
Certain Australians have been immune to this tendency, refusing to drink from the cup of hallucinogenic wonder that comprises youthful bravado, slouch hats and battle field ignorance.
The ever sharp former Australian prime minister Paul Keating did find room to launch a salvo at the Anzac myth in 2008, repudiating the narrative of national baptism in a foreign theatre of blood.
It was a highly appropriate occasion to do so: a book launch featuring Churchill and Australia, written by Gough Whitlam's former speech writer, Graham Freudenberg.
Freudenberg had himself observed:
'... in an almost theological sense Australian Britons had been born again into the baptism of fire at Anzac Cove.'
For Keating, nothing could be farther from the truth, an account that was "utter nonsense" and opiate for those 20,000 Australians who made the annual pilgrimage to Turkey.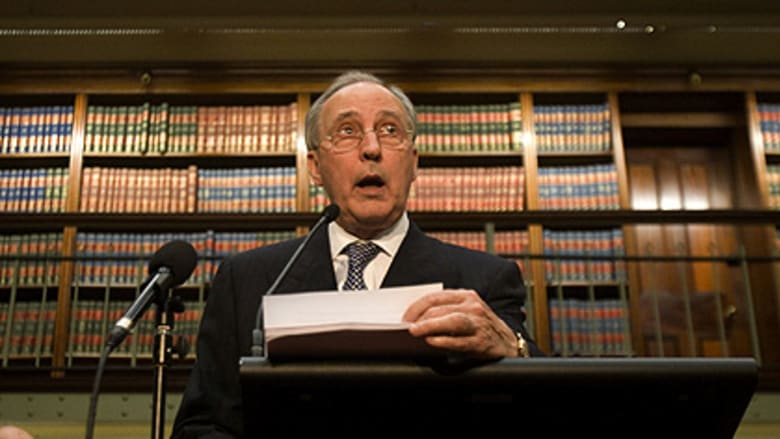 Was Kokada the real moment? #auspol A nation reborn at Anzac Cove? Utter nonsense: Keating http://t.co/g4ViQN8ExU

— Benjamin T. Jones (@DrBenjaminJones) April 24, 2015
Said Keating at the launch of Freudenberg's book:
"The 'reborn' part went to a lack of confidence and ambivalence about ourselves – who we were and what we had become."
In questioning the cult of Anzac, Keating bucked a conspicuous tendency on the part of Australian political leaders to situate the Gallipoli landings at the centre of Australian patriotic identity. Bob Hawke, John Howard and former Labor leader Kim Beazley nursed the point with a certain fastidiousness.
"Gallipoli was shocking for us," explained Keating. "Dragged into service by the imperial government in an ill-conceived and poorly executed campaign, we were cut to ribbons and dispatched. And none of it in the defence of Australia."
Like other creeds dedicated to unelected deities, the Anzac legend has been held to account by the historical combers for its exclusive and distorted form. Historians Robin Prior and Trevor Wilson expanded on this point in the Sydney Morning Herald in 2002, listing – and dismissing for the most part – numerous myths that had barnacled the accounts since 1915.
'The remembering of Anzac,' the authors observed with sharpness, 'seems to have been accompanied by a forgetting of the actual campaign. The fighting on the peninsula is so befogged by myth and misunderstanding as to be meaningless in terms a historian would recognise.'
The legend of Anzac, however, has not been made for the historians. It has become, instead, the bricks and mortar of a myth detached from the circumstances that produced it. Much nonsense accompanies the annual ABC broadcast of the march on the subject of "teaching children" to inform them about Anzac; the annual event is more accurately designed to misinform them. And with this myth has come a thriving industry, keen to keep hagiographers and commemorators in business, even as it keeps the lid on dissenters and nasty revisionists.
This shows up in budget outlays. Myths sewn into the national fabric are bound to obtain government sponsorship — from biscuit making to tear filled dawn services. Between 2014 and 2018, some $562 million will be expended in commemoration services of the First World War. This outdoes other combatant nations of the Great War, who also suffered horrendous losses. France, by way of example, is set to spend a distinctly lower €120 million and it is unlikely that all of that will be spent.
Constructing emotions: Australia leads world in WWI commemoration spend https://t.co/jykzqgtVSG @IndependentAus HH writes

— David Stephens (@honesthistory1) May 19, 2015
Romain Fathi makes a stingingly relevant point on such budgetary extravagance, going so far as to allude to the point that the Anzac occasion has, in many ways, become even less an issue about veterans than the remote legend itself, a deity that demands unflinching observance and respect.
Had the original Anzacs been alive now,writes Fathi, they
'... would probably think the amount preposterous, particularly given how hard it was for some of them to secure a pension once they returned home.'
Nothing can detract from the cruel slaughter that visited those who found themselves at Anzac cove that April.
As Keating was at pains to insist:
"Without seeking to simplify the then bonds of empire and the implicit sense of obligation, or to diminish the bravery of our own men, we still go on as though the nation was born again or even redeemed there."
There was no redemption, only the desperation to survive. The rest is missed history.
Dr Binoy Kampmark was a Commonwealth Scholar at Selwyn College, Cambridge. He lectures at RMIT University, Melbourne. You can follow Binoy on Twitter @bkampmark.

This work is licensed under a Creative Commons Attribution-NonCommercial-NoDerivs 3.0 Australia License
Winston Churchill on Palestine in 1937, it was racist colonialism just like America and Australia, he openly admits it: pic.twitter.com/Yu4hhh8W2O

— Py (@7658) April 21, 2018
Make love, not war. Subscribe to IA.