This is the first part of the 2011 Professor George Winterton Memorial Lecture by former High Court Chief Justice Sir Gerard Brennan. Here, he talks about why Australia should be a republic and says that "objection to a Republic is largely political, social and emotional".
I acknowledge the Gadigal people of the Eora nation on whose traditional lands we are gathered this evening – a people to whom this City is irredeemably indebted.
That acknowledgement is particularly fitting at the commencement of this, the George Winterton Memorial Lecture in succession to the Inaugural Lecture by the Hon. Robert French, Chief Justice of Australia. These two men, friends from their days at the University of Western Australia, were two of the founders of the Aboriginal Legal Service in that State and in later years contributed much in their respective ways to the elimination of the inequalities to which Aborigines have been subject in this country. For those who knew George, or read his work, he was the profound and uncompromising scholar. After I retired, I was privileged by his request to co-teach a class on the High Court, in the course of which I discovered the riches of his research into the institution from which I had recently departed and, as a virtual student, I benefitted from his erudition. He was a convinced republican and, although our views about some aspects of a republican Constitution were proximate but not co-incident, I am delighted to honour his memory by speaking about a pathway to an Australian Republic.
But why should we trouble? Australia is, as Donald Horne said, the lucky country. We have been born into, or have become citizens of, a free society under the rule of law, enjoying a comparatively relaxed way of life, a good educational system, a stable political democracy, an economy which survived the global financial crisis, a reasonable level of health care and a shared set of values which make for a peaceful and productive life in a rich, wild and beautiful land. With Dorothea Mackellar, most Australians would say "Her beauty and her terror - The wide brown land for me!"
[i]
Living in such a peaceful country and enjoying such freedoms, why should we trouble ourselves about changes to our Constitution? Monarchists sum up this view with the aphorism "If it ain't broke, don't fix it".
But our Constitution – the principal charter of legislative, executive and judicial power whether federal or state – does need fixing. Our Constitution was given to us as a Schedule to the
Commonwealth of Australia Constitution Act
1900, an Imperial Statute. Appropriately to our status in 1900 when Australia was colonial in sentiment and in law
[ii]
, we were given the British Monarch as our Head of State by Covering Clause 2 which provided that references to the Queen in the Constitution "shall extend to Her Majesty's heirs and successors in the
sovereignty of the United Kingdom
". Yet, a century later, the United Kingdom has been found to be a "foreign power" whose citizens are ineligible to sit in our Parliament
[iii]
. It is both anachronistic and anomalous to maintain the sovereign of the United Kingdom, a foreign country, as our Head of State.
The sovereignty of the United Kingdom is determined by the
Act of Settlement
1701, which opened the way to the union of England and Scotland three centuries ago. It was enacted in an age of male primogeniture and religious intolerance. Nowadays its provisions sit uneasily with notions of gender equality and with s 116 of our Constitution. That section guarantees that Australians may adhere to any religion of their choosing or to none
[iv]
, yet the
Act of Settlement
requires the Australian Head of State to "join in communion with the Church of England" and would be ineligible to be our Head of State if she or he "shall profess the popish religion or shall marry a papist". There are some suggestions that these provisions may be removed by the United Kingdom Parliament. But it is surely anomalous that Australia should have to rely on the legislative will of a foreign power to broaden the criteria for selection of our Head of State
[v]
. Our Constitution should accord with the reality of our political organization.
Proposals for change excite objections, just as there were objections to Federation. Then, free inter-colonial trade was a major objection that had to be resolved. That was an issue of policy but the objection to a Republic is largely political, social and emotional.
Tony Abbott has said
[vi]
that:
"[t]he wellsprings of [the Monarchy's] appeal are instinctual as much as rational: more akin to loyalty to a team, solidarity within a family or faith in a church than they are to support for a policy. Deep down, they are the heart's reasons that reason doesn't know".
There are many Australians who are monarchists because they are proud of their British origins, of the values which we have inherited from British sources (not least a commitment to the rule of law), and who wish to keep continuing ties with Britain; many are attached to the symbolism of the Union Jack in our flag and are proud to have fought wars under the King's or Queen's colours; many feel a personal warmth towards Her Majesty and respect her lifetime devotion to duty as Monarch, wife and mother. These and similar factors lead many Australians to reject the republican proposal as antithetical to their tradition and culture.
But there are many Australians who, while they share the same sentiments, view a move to a republic as a natural, perhaps inevitable, development – a Republic which owns its history, its culture and its institutions and gratefully acknowledges their origins, but a nation which should now bring its Constitution into conformity with its independent status in the world community and its destiny as a nation completely separate from the United Kingdom. Many of our indigenous citizens, proud of their culture and their historical custodianship of our country, understandably do not share Tony Abbott's affection for the Monarchy.
And, of course, there are many Australians who come from different traditions and cultures and who do not identify with the traditions and cultures of earlier generations of Anglo-Celtic Australians. For many of these Australians, the Monarchy has no significance except as an anachronistic element of our current form of government.
All of these views are deserving of respect but it is not possible, either by argument or the niceties of textual drafting, to reconcile opposing views which owe so much to familial history and sentiment and to differing visions of our national identity and destiny. Yet republicans might well respect the sentiments of the monarchists in choosing the appropriate time for Australia to become a republic.
The next occasion when Covering Clause 2 will remit the selection of our Head of State to the provisions of the
Act of Settlement
will be at the end of the reign of Her Majesty Queen Elizabeth II. Monarchists and many republicans hold Her Majesty in great respect and affection. It might well accord with majority opinion to select the end of the Queen's reign as the time for an Australian Republic. That would mark the affection and respect in which Australian people hold Her Majesty and deny to the
Act of Settlement
any further operation.
---
[i]
"My Country": I love a sunburnt country, A land of sweeping plains, Of ragged mountain ranges, Of droughts and flooding rains. I love her far horizons, I love her jewel-sea, Her beauty and her terror - The wide brown land for me!
[ii]
Per Barwick CJ in China Ocean Shipping Co v South Australia (1979) 145 CLR 172, 183.
[iii]
Sue v Hill (1999) 199 CLR 462.
[iv]
Church of the New Faith v Commissioner of Payroll Tax (Vict.) (1983) 154 CLR 120, 132.
[v]
Assuming that any amendment to the Act of Settlement could affect the selection of an Australian Head of State: See the discussion in the Final Report of the Constitutional Commission (Vol 1, 1998) pp 80-82.
[vi]
Neville Bonner Memorial Lecture, Australians for Constitutional Monarchy 11th National Conference, 21 November 2010.
Join the IA newsletter for regular updates on our latest news stories.
We need YOU!
IA punches above its weight.
Help us sharpen our knuckledusters.
PLEASE DONATE NOW!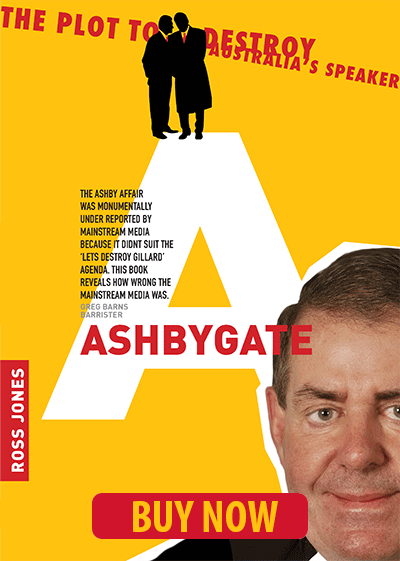 Subscribe to IA and investigate Australia today.