Jeffrey Wood
A country boy from northern central Victoria, Jeffrey Wood's first career as a motor mechanic ended badly. He moved to Melbourne in the 1980s, soon after becoming employed by the National Australia Bank. Art, however, was always his principle driver.

Jeff pursued portraiture as means of meeting leading Australian businessmen, with Bob Ansett, John Elliot and Nobby Clark all accepting his work. He recalls John Elliot once saying at a handover: "You cannot turn a sours ear into a silk purse," whilst admitting he did like his portrait. The portrait of Bob Ansett became embroiled in a legal tussle with the Sun newspaper, and the 7.30 Report, both dubbing Jeff the "brush of death" after he called the Prime Minister a hypocrite. Needless to add, Jeff stopped painting portraits after this and started drawing cartoons and caricatures.

Jeff left Melbourne for Sydney after discovering that banking was not his thing. In 1996, he opened a solo exhibition at Parliament House, NSW Fountain Court, and on commission from corporates, such as McDonald's, Clean Up Australia and others. Each work was made entirely of paper, with the Exhibition entitled "Pulp".

While working for the Sydney Opera House as a stage hand, in 2001 Jeffrey was severely injured, fracturing his spine. Today, with a number of screws and bolts holding him upright, he is getting an education at the National Art School in Darlinghurst — something he says that perhaps he ought to have gotten about a quarter-of-a-century ago.

Jeff is divorced with two children he adores and says life is never dull. Through art, his hope is to make a valued contribution to society, because it's all he really knows and loves.


Articles written by Jeffrey Wood (2)
Site search
Donate to IA
We need YOU!
IA punches above its weight.
Help us sharpen our knuckledusters.
PLEASE DONATE NOW!
Ashbygate Book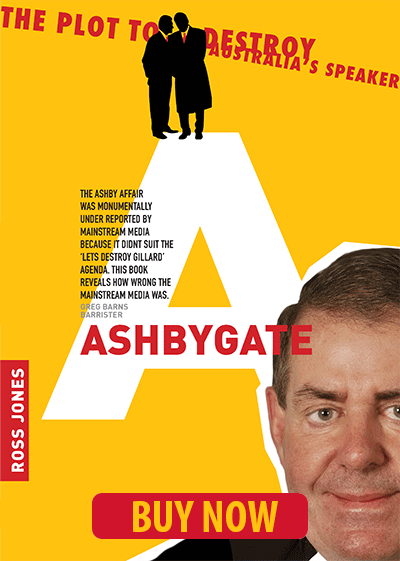 Support IA
Recent Comments