Debbie Overell
Debbie Overell's Brisbane ABC TV career commenced in the early 1980s. Brisbane produced content locally and some production feeding into the network. As producer's assistant, Debbie worked on education dramas, documentaries, concerts, music events and sport.

At the end of the 1980s the ABC centralised most production out of Sydney and Melbourne. Brisbane was left with news and current affairs as some of the only remaining productions in the State. Debbie graduated to director on News and then The 7.30 Report in the early 90's, and directed the last nightly Queensland 7.30 Report in the mid 90s. Completing an Arts Degree in humanities, she continued as Production Manager in News and Current Affairs until 2001.
Articles written by Debbie Overell (1)
Site search
Donate to IA
We need YOU!
IA punches above its weight.
Help us sharpen our knuckledusters.
PLEASE DONATE NOW!
Ashbygate Book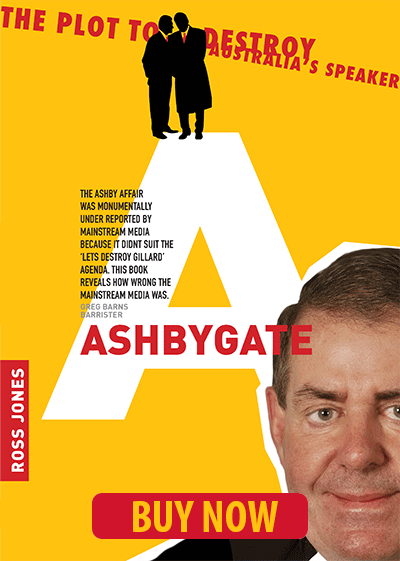 Support IA
Recent Comments