Things get a little heavy as entertainment editor John Turnbull checks out four of the latest heavy metal releases, including speed metal pioneers Motorhead, thrash journeymen Slayer, British legends Iron Maiden and punk metallers Five Finger Death Punch.
New Album from an Old Artist
Motörhead: Bad Magic
With one of the most distinctive voices in metal, Ian 'Lemmy' Kilmister first tasted success as the bassist of hippie rock group Hawkwind, before his heavy drug use and partying got him fired. Unperturbed and inspired by proto-punk bands like MC5, Lemmy formed his own band and named it after the final Hawkwind song he had written: Motörhead. Since then, the band have released 22 studio albums, ten live albums, multiple compilations and sold over 15 million albums worldwide.
While Lemmy has remained the only constant member during the bands 40 year history, it was in the late 1970s when the band's most recognisable line-up formed, as drummer 'Philthy Animal' Taylor and guitarist Fast Eddie Clarke joined the group. This lineup was responsible for many of Motörhead's best albums, including Overkill, Bomber (both released in 1979) and the undisputed classic Ace of Spades, released in 1980.
Throughout the 1980's, '90's and 2000's, Motörhead remained a fixture on the heavy metal circuit, appearing at festivals all over the world and releasing an album every couple of years. Cementing their position in pop culture history, the band also appeared on anarchic British comedy The Young Ones, playing Ace of Spades, while Rick, Vyvian, Neil and MIke parodied The Beatles' Hard Day's Night.
New album Bad Magic is unmistakably Motörhead, with amphetamine-fast riffs, growled lyrics and themes of struggle and disillusionment. It also has a cover version of the Rolling Stones' Sympathy For the Devil, which is a lot better than the Guns 'n Roses version but probably still not as good as the original.
Best tracks: Thunder and Lightning, Electricity, Tell Me Who To Kill
Sample lyric: 'You'll get more pussy if you're in a band.' (Thunder and Lightning)
Verdict: 8/10 — very metal
New Music From an Old Artist
Slayer: Repentless
Let's be honest, you probably know whether you're going to buy the new Slayer album already, or even watch the videos linked in this review. Since their formation in 1981, Slayer have built a reputation as he heaviest of the heavy, playing uncompromising metal at ear-bleeding volumes to hordes of loyal fans. The band rose to fame with their confronting 1986 album Reign in Blood, produced by legendary sound man Rick Rubin, which included lyrics about Nazism and Satanism and forced the band to defend themselves from frothing criticism from the moral majority.
Often namechecked as one of the "Big 4" metal bands (along with Metallica, Anthrax and Megadeth), Slayer won a Grammy award in 2007 for Eyes of the Insane from the album Christ Illusion, which is a significant achievement for any metal band not named Metallica. When they followed it up the next year with another Grammy for Final Six, it seemed that Slayer were ready to break into the mainstream, but their super-heavy approach and complete lack of fucks to give meant that this never really transpired.
Led by screamer Tom Araya and guitar shredder Kerry King, Slayer have taken an almost Spinal Tap approach to support musicians, firing drummer Dave Lombardo on the eve of the Australian Soundwave show. In 2011, founding guitarist Jeff Hanneman contracted necrotising fasciitis (better known as the flesh eating bacteria) from a spider bite and had to have much of the flesh on his arm removed. The band continued to tour as they waited for him to recover, however Hanneman's hard drinking lifestyle finally took its toll and the guitarist died of liver failure in 2013.
Almost 35 years into their career, Slayer have not slowed down. They have not sold out. They have not mellowed, or released a country album. Slayer remain one of the heaviest metal bands in the world and they don't give a fuck if you like it or not.
Best tracks: Repentless, Vices, Chasing Death
Sample lyric: 'Faith in God is the vice, bring on the tyranny. Won't be long 'til you find the real irony.' (Vices)
Verdict: 7/10 — vintage Slayer
Album I Expect to Suck
Five Finger Death Punch: Got Your Six
From a marketing standpoint, Five Finger Death Punch have a clear view of their target market — young males, preferably American and white. From the violent cartoon images that adorn their album covers to the ludicrous photos of the band wielding power tools on the back cover, this is a band trying very very hard to be metal.
Formed in Las Vegas in 2005 with a name inspired by Kung Fu cinema, Five Finger Death Punch embrace American sensibilities like few other bands, releasing albums with titles including War is the Answer and American Capitalist. The band also travelled to Iraq in 2010 to play for the US troops, and even released a cover of the American classic song Bad Company to celebrate their 'culture'.
Got Your Six is the band's sixth studio album (ooh, clever) and features lead single Jekyll and Hyde — a track with an incredibly annoying 30 seconds of silence on the album, before becoming a vaguely catchy, if entirely derivative, metal stomper.
If you are the sort of person who wears Ed Hardy clothing and are training to be a UFC fighter, this may be the album for you. Everyone else should probably give it a wide berth.
Standout tracks: Jekyll and Hyde
Sample lyric: 'Is there peace beyond the rage?' (Digging My Own Grave)
Verdict: 2/10 — derivative, predictable and oh so American
New Album with an Awesome Retro Package
Iron Maiden: The Book of Souls
Back in the days of LPs (ask your parents if you don't know what I'm talking about), album packaging was considered an artform. Intricate artwork, extensive liner notes, hidden messages to superfans — the best album covers had them all. Then compact discs came along and special packaging became a rarity. Fortunately, Iron Maiden remember the good old days and they've put together an album package to prove it. The Book of Souls is available as a standard CD, a triple LP black vinyl, and a deluxe edition with CDs and a hardback book, which presumably gives you instructions on how to sell your soul to the devil.
Formed in London in 1975 by bassist Steve Harris, the lineup of Iron Maiden has changed frequently over the years, featuring no less than five vocalists, five drummers and eleven guitarists. They first found success with singer Bruce Dickinson on 1982's Number of the Beast, featuring the massive single Run to the Hills. Attacked by conservative commentators for their stage Satanism, the band built an international fan base and headlined tours around the world, setting records for the biggest crowd (with Queen at Rock in Rio) and the longest tour (193 shows in 28 countries over 13 months), while continuing to shed and replace members with wild abandon.
The Book of Souls is Iron Maiden's 16th studio release and, at 92 minutes, it is the band's longest album. Released as a two-disc set, there is a fair amount of filler included, which is a shame because the handful of good tracks are really good. Notable is the 18 minute epic Empire of the Clouds, which recalls the Maiden classic Rime of the Ancient Mariner and closes out the album in appropriately metal fashion.
It's worth noting that if you're a fan of brief songs, you're probably not going to like Book of Souls. With only a single track under five minutes and an average song length of around eight minutes, this is self-indulgent 70s-inspired power metal at its best.
Standout tracks: If Eternity Should Fail, Speed of Light, The Book of Souls
Sample lyric: 'Inside I'm the king of pain, outside you will fear my name.' (Death or Glory)
Verdict: 8/10 — grandiose and completely over the top, but that's what Metal's supposed to be
Like what you read? John Turnbull's books are now available on Amazon and Kindle. For about the price of a cup of coffee you can take a journey deep into the disturbed psyche behind columns including Screen Themes, Think For Yourself, New Music Through Old Ears and JT on NXT. There's supernatural thriller Damnation's Flame, action/romance Reaper, black comedy City Boy and travel guidebook Bar Trek: Europe. Check them out!

This work is licensed under a Creative Commons Attribution-NonCommercial-NoDerivs 3.0 Australia License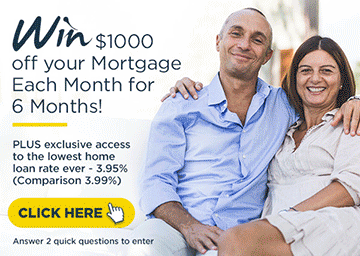 Rock on! Subscribe to IA for just $5.