Coal's critics have had their fun on Twitter with the Minerals Council's latest clumsy ads, however it is unlikely that they were the true target of the advertisement anyway, writes the University of Manchester's Marc Hudson.
THE MINERALS COUNCIL OF AUSTRALIA'S recent coal adverts, extolling the virtues of the 'little black rock', have provoked an inevitable Twitter backlash. Industry is clearly still learning how to cope in the "web 2.0" world of social media and instant snark. But perhaps the campaign is addressing other audiences beyond the twittersphere and a bit of sarcasm may well be seen as a small price to pay.
The advertisement, if you've been living under a rock and haven't seen it, shows extreme close-ups of what seems to be an asteroid but (spoiler alert) turns out to be a lump of coal. A voice-over explains that "this can provide endless possibilities. It can create light and jobs", before giving some statistics about wages, jobs and carbon emissions.
Comments are disabled on the YouTube video, but elsewhere the response has been predictable, with some commentators pointing out that the image of a barren and unhospitable rock is a pretty apt metaphor for a world in which all the fossil fuels have been burned.
Everything happens very fast on the internet, so the inevitable spoof videos emerged within hours of the campaign's release.
The turbocharged speed of internet culture also means there's already a historical context in which advertisements (and their inevitable backlashes) can be viewed.
Web 1.0: birth of the spoof video
In 2007 (an age ago in internet years), the New South Wales Minerals Council ran adverts with the tagline 'Life: Brought to you by mining'. In response, the activist group Rising Tide set up a spoof website called 'Rising sea levels: Brought to you by mining', explaining that the science they were reading came to somewhat different conclusions.
The Minerals Council was not amused and threatened legal action. Rising Tide moved the hosting of the site offshore and the Minerals Council backed away from the fight, perhaps wary of looking a tad humourless.
Subsequent industry public relations campaigns – such as the Australian Coal Association's 2009 advertisement 'Let's cut emissions not jobs', in response to Kevin Rudd's doomed Carbon Pollution Reduction Scheme, and the A$22 million 'Keep Mining Strong' campaign blitz (and accompanying Twitter feed) that defeated Rudd's proposed mining tax – did not draw similar spoof responses.
However, the 2011 'Australian mining: This is our story' advertisement, launched during Julia Gillard's campaign to get the Clean Energy Future Package through parliament, did draw a response. The Australian Manufacturing Workers Union set up a spoof website, with a robustly scripted (that is, not safe for work) video titled 'Australian Mining: This is the real story'.
The coal company Xstrata (since bought by Glencore) tried to have it removed.
Web 2.0: hashtags, hijinks and hijacks
What's changed since then is the rise and rise of Twitter, with its capacity for swarming behaviour. Various organisations (for example, the New York Police Department and McDonald's) have learned the hard way that trying to burnish your reputation and start "conversations" with the public can easily come unstuck, with hashtags becoming "bashtags". The City of Toronto recently found itself on the receiving end of ironic Twitter activism, merely for failing to collect a raccoon's corpse for 12 hours.
It's still unclear, of course, whether this "clicktivism" encourages people to take more action in the real world, or acts as a "release valve" so that the mockery actually diverts people from taking other action against organisations they dislike. The debate is still going over whether clicktivism is really just "slacktivism".
Early last year, the Minerals Council launched its 'Australians for Coal' campaign. A predictable battle of wits ensued over its #australiansforcoal hashtag.
i am bored with the coastlines being where they are and wish there was more violent weather and thats why i'm supporting #australiansforcoal

— Scott Ludlam (@SenatorLudlam) April 14, 2014
Even a pro-coal commentator had to admit that it couldn't
'... be claimed to be a success, not least because the anti-fossil fuel brigade has upped its efforts in the past 2-3 years to a much greater extent too.'
Playing to the crowd
The Minerals Council and its PR strategists are presumably streetwise enough to realise that their #coalisamazing campaign would draw a similarly sarcastic response. It may even be the case that they are relishing the battle.
For decades the coal industry has fought a successful campaign that framed it as a crucial provider of energy and jobs, not to mention a responsible corporate citizen committed to environmental technologies. Even now, amid evidence that the tide is turning against coal, these "framing battles" still need to be fought.
Since the peak of the boom, in 2011, coal prices have collapsed and profits have been squeezed. In 2014, a long-lived industry publication, the Australian Journal of Mining, published its last issue. In September 2013, the Australian Coal Association was subsumed within the Minerals Council.
So while coal's critics have had their fun on Twitter, it is unlikely that they were the true target of the advertisement anyway. The real goal is likely to have been to shore up the Minerals Council's membership, and the industry may well view spoof videos and some inevitable leg-pulling as collateral damage.

Marc Hudson, PhD candidate at the Sustainable Consumption Institute of the University of Manchester. This article was originally published on The Conversation under the title 'Hashtags v bashtags: a brief history of mining advertisements (and their backlashes)'. Read the original article.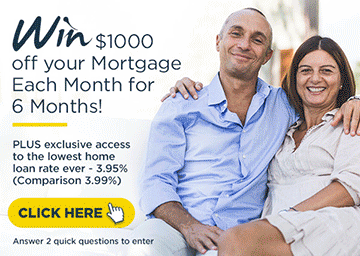 Our contribution to #coalisamazing response to @MineralsCouncil campaign to praise that plucky little black rock pic.twitter.com/3PPdFrxBsc

— Denial101x (@denial101x) September 7, 2015
Think. Subscribe to IA for just $5.