Katherine Plint

Katherine Plint is the Founder and Executive Officer, National Support Services Coordinator and Coronial Research Officer of Hannah's Foundation – Drowning Prevention, Awareness and Support charity, which was set up in memory of her daughter Hannah, who tragically died in an illegally built pool on the 4th October 2007, aged 34 months.

Hannah's Foundation is Australia's leading Drowning prevention and advocacy group. Katherine also founded the Australia's First National Drowning Prevention, Awareness and Memorial Day on the 4th October 2008. The tradition of the day is to wear the colour purple.

Since her fourth child's death, Katherine and her husband Andrew have successfully advocated changes to Building Regulations in QLD and also authored the Queensland Pool Safety Guide 2009/2010 and 2011, The Positive Choices Program, lectured at high schools and community groups working with youth, and is working with two councils in Queensland to assist in adopting new water safety programs within their communities, assists in coronial inquest submissions and submissions to State government departments as well as currently writing her own book, been nominated for Australian of the Year in 2011, 2012, Telstra Business Woman of the Year in 2010, 2011 and 2012, Nominee for Qld Child Protection Awards for 2012 and Nominee for Pride of Australia for her courage and in 2008 and Recipient of the Ipswich Medallion Australia Day Awards 2009 for her dedication and efforts to supporting families who are affected by drowning tragedies. Her goal is to see all other states in Australia overhaul pool safety.

Katherine is a committed Child Safety Advocate and is one of Australia's leading Coronial Advocates in backyard pool drownings having attended over 30 inquests and receiving commendations in 2008, 2009 and 2010 from Qld Coroners. To date Katherine has assisted over 600 families who have lost a loved one in Australia to drowning or suffered injuries in water tragedies, provided support to the Dept of Education in 2011 when floods hit Qld and coordinated the State wide Qld School Stationary Appeal for Qld Students having provided 9117 back to school packs, she is also the primary peer support person to over 30 families in the Lockyer Valley.

Katherine is married to Andrew (Founding Director and Sergeant of Qld Police) they have been married for 8 years and have five children aged 22 to 6 years. They live on acreage in the Lockyer Town of Laidley Heights and have a mini hobby farm. Katherine is an avid quilter and enjoys horse riding, gardening and spending time outdoors with her animals and children.
Articles written by Katherine Plint (1)
Site search
Donate to IA
We need YOU!
IA punches above its weight.
Help us sharpen our knuckledusters.
PLEASE DONATE NOW!
Ashbygate Book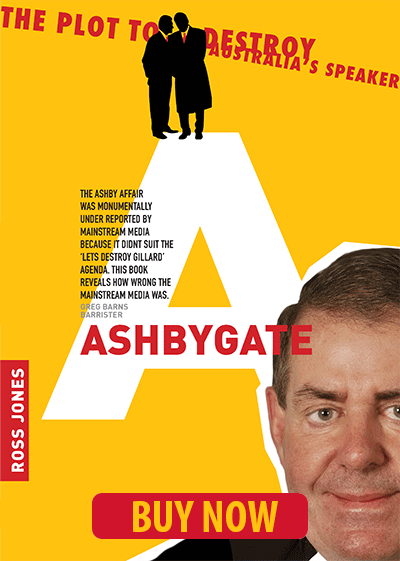 Support IA
Recent Comments