Don Wilson

Don Wilson was born and raised in the northern suburbs of Adelaide and Gawler. In the mid-1960s he transferred to Sydney with the South Australian Government Tourist Bureau. It was a life-changing experience.

In the late 60s, Sydney was an exciting place for a young adult. It was the Dawning of The Age of Aquarius, the message-type popular music of Bob Dylan and The Beatles, and the world-wide Protest Movement, focused on (but not exclusive to) the commitment to the Vietnam War. All seemed to ask questions of who we were and why we were committed to following leaders' directions into war.

In the 1970s, still in Sydney, Don had risen to Assistant Manager and then Manager of the South Australian Tourist Bureau. This period in South Australia became known as the Dunstan Decade because of the profound influence that charismatic Premier had in major social and political reforms, inspirational to the rest of Australia. It influenced even as far as tourism commerce went because of the promotion of lifestyle and values. While still Manager, Don studied for a Bachelor of Arts degree at University of New England by external studies. He graduated in 1983, by which time he had left tourism and returned to Adelaide. He joined the Commonwealth Employment Service in 1984.

He transferred to Portland in 1987 and within a few months won the position of Employment Counsellor for South-West Victoria. He regards the subsequent work he did over the next few years as the most innovative of his life. Currently he is compiling memoirs of major case study and project work he did at that time.

In retirement, he is devoting his time to writing. In addition, he takes an active interest in politics and current affairs, blogging under the pen-name of Gorgeous Dunny. That name was first given disparagingly to Don Dunstan by Nation Review writer John Hepworth, who later (when he understood fully how good Dunstan was) repented of it. Since Dunstan remains Don Wilson's political hero and inspiration, he liked adopting the moniker.
Articles written by Don Wilson (1)
Site search
Donate to IA
We need YOU!
IA punches above its weight.
Help us sharpen our knuckledusters.
PLEASE DONATE NOW!
Ashbygate Book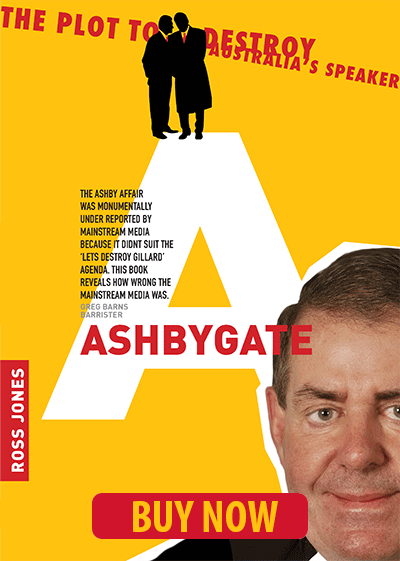 Support IA
Recent Comments