Ash Kelso

Ash Kelso has a lifelong infatuation with ideas and an insatiable desire to understand how things work. He loves to read widely on anything and everything, and enjoys nothing more than time with friends hammering out solutions to the world's problems.

After a rocky start to school where he failed both kindergarten and year one in spectacular fashion, he finished strongly after discovering a talent for mathematics, business and science.

He then studied Mechatronics Engineering at the University of Newcastle where he Macgyvered his final-year project, an autonomous underwater robot, out of plumbing supplies, horse syringes, and servo motors.

After completing his engineering degree, he worked for the Department of Defence where he coordinated numerous projects around Australia for the Navy, Army and Air Force. His deep interest in people caused him to become very effective at negotiating with a minimum of leverage enabling him to get many troubled projects back on track.

During this time he met his wife Annie who fell in love with his humility and undeniable genius. They then moved to Newcastle and married in 2011. Looking for something that would blend his love of language, advocacy, and philosophy, Ash decided to move on from Defence and commenced studying Law though the University of New England.

Ash lives in Sydney with his beautiful wife Annie and his attention-seeking cat Sophie.
Articles written by Ash Kelso (1)
Site search
Donate to IA
We need YOU!
IA punches above its weight.
Help us sharpen our knuckledusters.
PLEASE DONATE NOW!
Ashbygate Book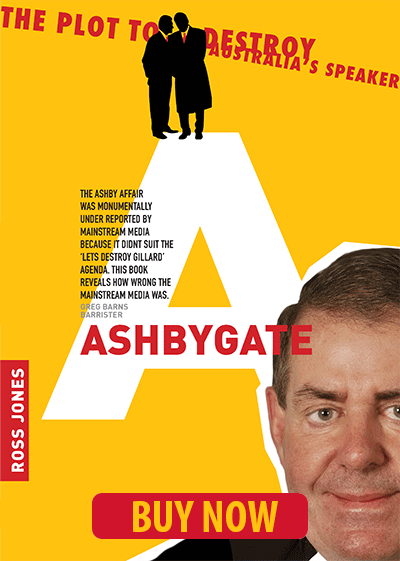 Support IA
Recent Comments