The notion that only one of two parties can ever govern us is facile, writes contributing editor-at-large Tess Lawrence.
[Read Part One: Sexist Michael Kroger's put down of Cathy McGowan and Independents]
THE GREAT UNWASHED is revolting.
Throughout the world, the 99 per cent is agitated and agitating.
The European Union is in unkempt disrepair. The United Kingdom and United States are disunited and in extreme unrest, their governments and institutions long disengaged and disrespectful to the citizens they have sworn to serve.
As in Australia, these political poseurs have alienated and abused ordinary people, sometimes deliberately fuelling suspicion and distrust between the peoples of the world, breeding pockets of brooding despair and desperation.
These gulags and refugee shanty cities are invariably made from cardboard, tin, cloth, plastic and lies and foster intense and competing hatreds on both sides of the barbed wire.
Like Australia's illegal and outsourced detention centres, many breach international human rights and covenants under the inexcusable ambiguity of "national sovereignty", stoking the rabid patriotism that demonises "foreigners", whilst ramping up fear and loathing for the "other".
This "other" is, in fact, us. We. And includes the Indigenous, the migrant, the refugee, the homosexual, the female of our species, the asylum seeker, the detainee, the Polack, the Roma, the Jew, the Muslim, the Christian, the unbeliever, the homeless, the sick in body, mind and spirit, the uneducated and the poor — all the while such enmity cultivating bigoted fundamentalism, global insecurity, extremism and extremists.
Some of these malevolents operate alone or in street and online gangs or government gangs such as the Coalition of the Willing and their servants, whose invasion of Iraq in 2003 on the basis of a lie, whilst donning a collective mask of authenticity and respectability in reality were and remain little more than carpetbaggers and racketeers, some like the no-bid contracts for then US Veep Dick Cheney's Halliburton, raking in at least $39 billion from the mongering of this war alone; making murderers of those of us masquerading as saviours.
Yeah they did...how else was Dick Cheney's Halliburton going to divert $39.5 billion from the public purse for... https://t.co/uMe9abRFLf

— Mark Gerrard (@8826markb) July 9, 2016
They and we must be apportioned blame for the bloody and gory mess that is now the Middle East and its surrounds, and whose tentacles have reached out and grasped by the throat the wider world.
Whilst once there were experts aplenty to give initial counsel on how to wage this war, there are no experts able to guide us on how to wage peace.
The world seems lost. On some days more than others. And with it, we too, at times.
DECAYING OLD PARTIES BREED HATRED
If one reaches out to search for our common humanity and subscribes to the notion that the death of one of us diminishes us all, such horror that we have witnessed and experienced as "ordinary people" can leave us bewildered and scared, vulnerable and insecure, with little faith in "the system", or our leaders and their dubious advisers.
But also mushrooming in the fertile soils that give rise to good as well as bad are ordinary people – stranger and friend alike – who are the antithesis of the 50 shades and more of societal brutalism, fascism and the rise and rise of ever present neo-nazism.
Some of the mushrooms are indeed deadly and those who imbibe, wash them down with a chalice poisoned with malice, immune to the toxins of their own making.
Hope is seen in the heroism and resistance of everyday people and reflected in their inclinations towards the likes of Bernie Sanders, who has just announced his endorsement for Hillary Clinton and Jeremy Corbyn — the latter loathed by his Party's apparatchiks, but who is unanimously favoured by the Labour membership whose numbers he has increased and whose executive has just ruled that his name can indeed be on the leadership ballot paper.
Whilst the "old" parties are disintergrating, the decay has little to do with ageism but rather has more to do with atrophied philosophies and socially arrested political credos that have failed to evolve with the world's dramatically changing social structure.
OLD BUT YOUTHFUL CORBYN AND SANDERS APPEAL TO YOUNG
Corbyn and Sanders might appear to be dear old luvvies, but they have a coherent youthful exuberant enthusiasm as well as a rebellious optimistic energy that eclipses the luddite machinery of many younger pollies, old parties and their bleak messaging.
It is one of the reasons they have so many young supporters.
The once-entrenched "professional" parties and career politicians are increasingly being usurped by new, smaller "amateur" parties and individuals who actually bring a greater diversity of views and personalities to the table.
They are far from the interchangeable robotic party hacks model, drugged with fortified wines long cellared by idealogues adhering to the ancient canon of the elite and privileged.
Their traffic on the national and world stage is underscored with notorious examples of corrupution and rorting of the system, including fraudulently claiming lucrative parliamentary allowances as well as being beholden to the treasure chests of bribes, sponsors and donors, spoonfed by lobbyists and held hostage to fundamental factional directives and lemming-like voting en bloc.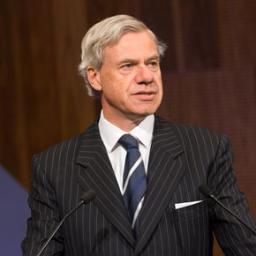 We elite born-to-rule white men in layered pin stripes know what's best for the girlies playing at politics — this is a man's game and a man's gotta do what a man's gotta do
VICTORIAN LIB DAMIEN MANTACH STEALS $1.5 MILLION
How fortuitous for the Coalition that Damien Mantach, the former Victorian Liberal Party director who stole $1.5 million from his own party and pleaded guilty to 15 charges of obtaining financial advantage by deception, had his sentencing date changed to July 19 because the sentencing Judge was unwell — instead of before the election.
Lovely pinstripe suit and stripey tie that Damien's wearing. Wonder how much of the $1.5million was spent on the clobber (Image via theage.com.au)
The change of date scarcely got a mention in the media, as far as I can gather. Strange, given the initial saturation media coverage of the case.
Mantach's colourful history includes his association with the Exclusive Brethren. You see, Mr Mantach is a busy chap and before he took over the reins in Victoria, he was state director of the Tasmanian Liberal Party.
Almost a year ago, The Age's Benjamin Preiss and Michael Bachelard revealed that Mantach's:
...directorship was quickly shrouded in controversy when it was revealed he was deeply involved in moves by the Exclusive Brethren religious cult to cover up their attempts to influence the 2006 state election.

Mr Mantach consulted with Brethren elders over the "tactics, themes and messages" of a series of anti-Greens hate ads which claimed the party's policies on transgender and intersex people would "destroy families and society".

...Mr Mantach maintained his connection with the Exclusive Brethren as Victorian secretary, and encouraged them to donate funds in amounts under $12,000, which meant they did not need to be publicly disclosed.

...In 2011 he was appointed state director of the Victorian Liberal Party.

But controversy soon followed again when secret taped conversations between Mr Mantach and chief of staff Tony Nutt​ surfaced.

The pair allegedly offered assistance to Tristan Weston, who resigned as an adviser to then deputy premier Peter Ryan over a plot to undermine former police chief commissioner Simon Overland.

Mr Mantach was director during the Coalition's massive loss after one term in 2014.
Now, about that sect, would that be the Exclusive Brethren that has now changed its name to the Plymouth Brethren Christian Church? Yes.
Isn't John Howard close to this CULT? ~ #auspol Exclusive Brethren MET school gets record funding https://t.co/2o2sTQcGRy via @smh

— Ellie (@elliemail) July 6, 2016
EXCLUSIVE BRETHREN SECT CHILD SEX ABUSE CLAIMS
Then, just the other week, Michael Bachelard wrote another extraordinary and gut-wrenching article in the Good Weekend, about the Exclusive Brethren and allegations made by former insider Tony McCorkell about widespread child sexual abuse by certain sect members.
These allegations are expected to be discussed before the Royal Commission into Institutional Responses to Child Sexual Abuse.
Surely the Liberal Party should return the soiled Exclusive Brethren donations — or donate those tainted monies to one of the support agencies for sexually abused children.
Of course, some of the names mentioned above will be familiar. Last year Tony Nutt was appointed federal executive /director of the Liberal Party, replacing Brian Loughlane, Peta Credlin's partner.
Mr Nutt was also the campaign director for what by any measure was a disastrous federal election campaign and the other day set tails and tongues wagging when he and former Prime Minister Tony Abbott were sprung by the media after having a tête-à-tête lunch.
(Image via AFR.com)
WE DON'T KNOW IF WE'RE ARTHUR OR MARTHA SINODINOS
Now, we would be forgiven if we don't know whether we're Martha or Arthur Sinodinos when it comes to Liberal Party fundraising, given he has already refused to appear before a Senate committee investigating political donations.
But we ought not to confuse Enterprise Victoria with its rich sibling, the Free Enterprise Foundation, a sort of free enterprise bargaining agreement between the Liberal Party and the top end of town.
What is it that testosterone marinated brains in pin-stripe suits like Kroger and the rest of the male dominated elitist scrum don't get about women and independence or individualism in the body politic?
There are the haves and the haves not and there are the candidates and the cantdidates
Neither Labor nor Liberal are born to rule us. Yet, like despots and dictators, they behave as if it is their birthright.
THE TWO OLD PARTIES TREAT US AS IF WE ARE SPENT WHORES
During the decades both have thought and acted as if they shared joint dominion over our collective destiny; passing we people between them at election time as if we were spent whores, paid for by their various slush funds, forever wooing us with false promises and taking us for fools.
Perhaps some of us were, if only to think and hope for the best and believe in what we were told.
We can only pick from the fruit that is offered us.
Their raison d'être is unashamedly the ruthless and greedy acquisition and preservation of power at any cost, including, as we have witnessed, the cannibalising of their own tribal members.
So much of their politicking is rancid and an incubator for malevolent bacterium. Such as Kroger's pustulus derision of McGowan and independents that we documented in Part One.
Sexist Michael Kroger's put down of Cathy McGowan https://t.co/ndu1M5yLDu. "We are taken for idiots. Time & again we are misled & told lies"

— Shirley Green (@ShirleyGreen11) July 12, 2016
THE PEOPLE HAVE DECLARED A POX ON BOTH THEIR HOUSES
Whilst the Liberal Coalition and Labor ludicrously congratulate themselves for their phantom "wins" and proselytise on how so, we need to remember that this sham is not democracy. Nor is it even the spirit of such. This is shamocracy. This is duocracy.
We should not settle for second rate versions of doctored democracy. And please, no excuses or comparisons with other countries. We should not measure ourselves by pointing at the failure of others.
The notion that only one of two parties can ever govern us is facile.
The people have already spoken.
And we have declared a pox upon both their houses.
Read Part One HERE.

This work is licensed under a Creative Commons Attribution-NonCommercial-NoDerivs 3.0 Australia License
Following Chilcot's scathing Report here's a list of lies by the 'Lying Rodent' John Howard @independentaus https://t.co/0kRNeFqY87 #auspol

— Sandi Keane (@Jarrapin) July 8, 2016
Don't join the party. Subscribe to IA for just $5 (or less).