Contributing editor-at-large Tess Lawrence provides the authoritative analysis of the Batman by-election and its implications for State and Federal politics.
YOU'D THINK that on St Patrick's Day, the Greens would snake their way to victory in Batman.
But alas for them, the godly snake whisperer didn't charm the wee reptiles from slithering their way into Saturday's election.
The electoral division that includes the wildlife corridor of the reclaimed Merri Creek is now infested with even more two-legged snakes than you can poke a lipstick at.
Just ask insiders in Labor and the Greens parties about the unseemly slugfest we've witnessed in these past few weeks on the hustings. Par for the discourse of state and federal politics these days.
VICTORY OF GREEN LYCRA OVER RED FORECAST HIPSTER BATMAN
Bike riders in this hippest of hipstervillia were sprinting in a race forecast by pundits to result in a victory of green lycra over red.
But the former had their tyres punctured by deadly spikes thrown into their paths by factional sabateurs from within their own tribe.
Their campaign subsequently collapsed in a massive pile-up from which it failed to recover.
In footy parlance, an own goal. Ouch!
On yer bike, Alex Bhathal. G'day Ged Kearney.
BEWARE THE FRENEMY WITHIN — BHATHAL BETRAYED
But beware the frenemy within. Our body politic is diseased with treachery on all sides. Disloyalty is the two-bit coin that is now common currency.
A couple of weeks before the election, some of Bhathal's own Greens colleagues revealed that in January complaints and allegations relating to bullying and branch stacking by Bhathal had been made to Greens HQ.
It rocked the campaign. And suddenly deflated the growing affection the electorate had for Bhathal and her courageous persevering, despite the jokes and ridicule. The denials by her and Greens Leader Senator Richard Luigi Di Natale just didn't wash.
The electorate was overfed up with politicians behaving badly. We've had a gutful. Think New Englander Barnaby Joyce. Red rooster one moment; feather duster the next.
The Greens' handling of the bullywoman claims against Bhathal were inept and unconvincing.
Amidst the climate of Michaelia Cash's ugly bullying threats, slut shaming young women working in Bill Shorten's office, it was all too much but not too late for the electorate to switch allegiance from the Greens to Labor. They did. With pots of time to spare for a saffron laced chai.
Morover, so clumsy was the Greens' mismanagement of allegations levelled against Bathal that included the ludicrous defence that an in-house investigation into the claims found that there was nothing to see here, that the matter remains a sore to pick at, especially since both Bathal and Di Natale are adamant that she will again contest the seat, hoping to be lucky the seventh time around.
The Greens were again behaving just like the old legacy parties — so why bovver voting for them?
Everytime I read a story or hear commentary about #DiNatale and his reaction to bullying claims, I wonder why he isn't saying 'the claims will be investigated'! He seems intent on ridding #Greens of anyone who doesn't conform to his view...not leadershiphttps://t.co/MYT7l2YpS2

— mojewhi (@225269) March 19, 2018
LABOR'S KEARNEY ALREADY HAD RUNS ON POWER BOARD
Besides, Ged Kearney was a genuinely appealing alternative. She already had runs on the power board, was sparky and optimistic, affable, unimposing, with a competent "can do" attitude. So she did.
In IA's non kosher, non halal, nondescript vox pop on the hustings, it became clear people were fed up with the heads of Bill Shorten and Senator Di Natale popping up alongside their respective girls doing what we call "noddies". You will have noticed the irritating head nodding that takes place behind pollies giving press conferences and in parliament, especially when the cameras are trained in their direction.
It's all for the cameras, in the mistaken belief we interpret noddies for anything else than a taught Pavlovian response disguised as as sign of spontaneous agreement.
Further, feedback was this: that the constant chaperoning of the female candidates by their national leaders implied they were either untrustworthy or incapable of delivering the party message without male approval and or guidance.
Some will argue that they were there to reinforce their candidates. No. In the first instance, they were there to reinforce their own diminishing leadership profiles and draw voters towards big picture party politics.
Shorten caused consternation to Kearney and his mob by gabbing on about tax during the Batman campaign's last week. Silly Billy. It would have injured Kearney had not the Greens tipped that bucket on their own. He was doing it to elevate his own position and not Kearney's. It certainly surprised Kearney and her campaigners.
His ill-thought statements remain in need of clarification.
Di Natale beat the anti Adani drum. No quarrel with that, except yet again, the women were relegated to mere handmaidens for the boys' agenda. Luckily, the electorate saw through Billy and Dicky. Their statements and poor strategy came back to bite both on their exposed bums.
Shorten's vacillating and duplicity about Adani was mightily exposed by the Australian Conservation Foundation's eco warrior Geoff Cousins on ABC 7.30, telling Leigh Sales that Shorten said Labor would revoke Adani's licence.
Both leaders squat atop disunited parties, riven with factions. There is always the spillover from federal into state politics and loud rumour of leadership spills, especially with the Greens.
SHORTEN LURED KEARNEY FROM BRUNSWICK
Labor's star recruit, Ged Kearney, was lured from the Brunswick electorate canditature she was contemplating by a nervous Opposition Leader, Bill Shorten.
The extraordinary costs of this by-election was needlessly imposed upon the public purse because of the resignation of Shorten's mate, the tedious David Feeney who'd slipped into the still warm seat from Ferguson in February 2013.
But Feeney grew to be a weak link in an already weakened chain, once thought to be rusted on to Labor, until Bhathal started to claw into his ratings. He won his last stand in Batman in 2016 against the tenacious Bhathal by a mere 2,000 or so votes.
Congratulations @gedkearney . Magnificent result. We are so proud of you and the mighty @unionsaustralia and @AustralianLabor ! You will be a terrific representative for Batman in Canberra. We are #Reddy4Geddy ! pic.twitter.com/M2Mq3cZ6hv

— Liberty Sanger (@libertysanger) March 17, 2018
BHATHAL WOULD HAVE TAKEN OUT FEENEY
She would have taken him out in 2018, had he remained in office. He surely would have been contemplating this on St Patrick's Day.
A serial bungler, despite his power-brokering reputation, Feeney appeared to have an identity crisis insofar as his dual nationality was concerned.
He didn't know if he was a Paddy or an Aussie. No luck of the Irish here.
There was also his failure to declare a multi-million dollar investment property in Northcote. As you do.
BATMAN FOUNDED WHEN BRITISH EMPIRE HAD DELUSIONS OF GRANDEUR
The division, named for John Batman, co-founder of white Melbourne, was formed in 1906, only five years after the death of Queen Victoria, when the British Empire still had delusions of grandeur.
Some will argue it still has.
In the early days, Carlton and Fitzroy were part of Batman, but shifting boundaries have since forced their exclusion.
FIRST BATMAN – JABEZ COON – WAS A WHITE SUPREMACIST
Since we seem doomed to continuous repetition of history, it is ironical that the first person elected to Batman and who went on to serve two terms, was none other than the Protectionist Party's wonderfully named Maldon-born Jabez Coon.
You guessed it. The party was dedicated to tariffs on imports and protecting Australian jobs and industry. It also embraced the notion of a White Australia, to protect white people. Sound familiar? So our first Batman, Jabez Coon was a white supremacist. Nice start.
Little has changed.
PETER DUTTON, MINISTER FOR WHITE PEOPLE, WOULD LOVE COON
Coon and Peter Dutton, today's Minister for Immigration, Border Protection and White People, have much in common.
Why only this week we learned that the Turnbull Coalition wants to introduce a penalty tax on packages from overseas; too bad if Nonna has knitted the little one a layette and gets entangled in the online shipping nets. Ordinary people make soft targets and regular fodder for clinically calculated collateral damage.
http://www.writeopinions.com/jabez-coon
photo of jabez coon 1906 member for batman - Google Search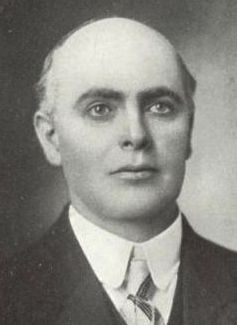 :
Jabez Coon, first Member for Batman, 1906 (Image via writeopinion.com)
Coon's death in 1935 was recorded in The Argus, pointing out he had also been Mayor of Collingwood. In Parliament, Prime Minister Joe Lyons, also briefly cited Coon's death. The PP gave Australia its first two prime ministers, Edmund Barton and Alfred Deakin.
LABOR'S LOVE LOST ONLY TWICE IN BATMAN
Except for two terms, Batman has been held by Labor. Some of the names of alumni are still familiar.
For 17 years, Martin Ferguson who has long morphed into a shameless pro-uraniumite, was the incumbent.
He was an activist who once participated in anti-nuclear marches, who belonged to a party that once held anti-nuke ideals.
ONCE RESOURCES MINISTER FERGUSON WORKS FOR APPEA
But waddya know, in 2013 the Australian Petroleum Production and Exploration Association (APPEA) put a highchair at the big mahogony table for Ferguson and created a special position as chairman of the APPEA Advisory Board for the man who for six years was president of the Australian Council of Trade Unions (ACTU). It's not as if he doesn't have the credentials, mind you.
After all, he is a former Minister for Resources and Energy with access to privileged information in his back pocket that he can now share with his new paymasters.
So as well as his parliamentary pension and super duper superannuation package, Ferguson is able to put a little something aside for an acid rainy day. Wot about the workers? Wot about them!
It's comforting that so many ex-ministers find such happy endings in the corporate world that just happen to coincide with their old portfolios, innit?
Strange that in the cheerful press release announcing Ferguson's appointment, APPEA forgot to mention either role. Or the Labor Party.
They wouldn't be being sneaky would they? APPEA and Ferguson?
Is Ferguson ashamed of working for we of the Great Unwashed? And of representing us? And blimey, there is no mention of Batman at all! What's the bloke been doing all his life?
SHORTEN HAD TO FIND A STRONG WOMAN TO COMBAT BHATHAL
The Greens' Alex Bhathal, in her sixth attempt to claim Batman, had gained increasing traction in the once safe Labor stronghold now under threat. Mere weeks ago, she was a clear favourite. She had staying power and was in for the long haul.
Shorten had to find someone and that someone had to be a strong and powerful woman, whose reputation and professional history was impressive enough to woo potential Greens voters, as well as those disaffected Liberal voters cast aside by their own party. Ged Kearney was that someone.
For Shorten, it proved a master stroke from a man who has a history of using Labor women like pawns on a political chessboard to progress his personal ambition. Think Prime Minister Julia Gillard.
Of course, he is not alone in this. Politicians habitually stand on the shoulderpads of female members.
Kearney didn't need persuading. A champion of the workers, sitting in the big house in Canberra would parachute her out of the parochialism of State politics if she'd contested Brunswick, exchanging one form of internecine politicking for another, granted, but restoring her to a familiar Federal landscape.
ANDREWS DISPLEASED WITH SHORTEN
Victoria's Premier Daniel Andrews was none too pleased with Shorten's pilfering of Kearney. He had intended to use Kearney as a bulwark against what was thought to be, until now, a Greens Army trampling towards victory in their Blunnies, door knocking through trendy inner suburbs, accepting kale and herbs from shared veggie patches.
They had already captured Northcote, creating history in doing so and were poised to first take Batman and then Brunswick.
In November last year, the Greens' Lidia Thorpe became the first Indigenous woman elected to the Victorian State Parliament.
Thorpe hit the hustings with an impressive list of achievements and had already established a reputation as a fierce and eloquent leader, notably the campaign against the eastern gas pipeline to save Nowa Nowa Gorge in East Gippsland.
Like Batman, Northcote was once a safe Labor seat but in a spectacular rebuff and close to 13 per cent swing against Labor, political newbie and Gunnai-Gunditjmara woman Thorpe won the Wurundjeri country of Northcote in a by-election after the tragic death caused by cancer of Fiona Richardson, Victoria's courageous and heroic game changer Minister for the Prevention of Family Violence who publicly shared her own family's trauma and experience of family violence.
It was a sign of these changing and volatile times. We voters are restless.
Labor had gloatingly held Northcote since it was created in 1927, when our monarch King George V squatted on the British throne, Stanley Bruce was Prime Minister, Australia's first Country Party Premier John Allan reigned in Victoria, only to be turfed in the State election by John Wren's mate, Labor's Edmond "Ned" Hogan who formed an albeit short-lived minority government.
Despite shovelling hundreds of thousands of dollars faster than "Gucci Grace" Mugabe into the campaign voters clearly didn't fall for Labor's blatant and expedient pork barelling.
NO WAY ANDREWS COULD PROTEST SHORTEN'S CAPTAIN'S PICK
Andrews' troublesome colleague, "Brunswick Jane" Garrett, kept him guessing about whether she would pack it all in and resign from State Parliament and stand as a candidate for Lord Mayor of Melbourne, a position now vacant after the resignation of Robert Doyle, against whom there have been adverse findings relating to sexual offences. Mr Doyle continues to deny all such allegations.
Of course, if Garrett stood for mayor, it would mean another by-election in Brunswick — a seat ripe for picking by the Greens.
There is no love lost between Andrews and Garrett.
The mutual distrust stems from the ongoing Country Fire Association saga. Once known as a staunch friend to the CFA, as Victoria's Minister for Emergency Services, Garrett stood firmly between them and attempts to rewrite revised employment agreements that also involved national employment standards and the Fair Work Act.
Post-Truth media muddies the CFA dispute https://t.co/P1fYLckEQl @IndependentAus

— Dave Donovan (@davrosz) February 17, 2017
GARRETT AND ANDREWS AT LOGGERHEADS OVER CFA/UFU CRISIS
But in June 2016, Garrett pulled the plug and resigned from Cabinet. She'd had enough.
Andrews accepted her resignation even before the biro had time to dry. Garrett's was only one of numerous resignations over the torrid affair, including from CFA volunteers.
In November, a frustrated Garrett tried in vain to get preselection in the Upper House. She was a popular contender but was overcome by the toxic fumes emitted by factional infighting.
It was a stupid move by the ALP, who can ill afford to lose a politician who is as well known as Garrett and in whom voters have invested their trust. She'd endured a number of inflicted blows from the ALP body politic as well as coping with breast cancer. Many within the ALP feel that Garret has been shabbily treated.
It was curious that Brunswick Jane kept the mystery fuelled about slinging her beret into the Lord Mayor's ring until the day before the Batman election when she announced she would not stand.
Independent Australia understands that Bill Shorten spoke with Garrett and persuaded her to put the interest of the party before her personal ambition. That's a good one coming from Bill.
Despite Kearney's win, Garrett still insists she is not going to recontest Brunswick.
IA also learned that to stay on in Brunswick, Garrett asked for another portfolio after the November State election. But whereas on this day, it is likely that the Andrews Government would be re-elected, it is likely that voters will turf Garrett for a Greens candidate — someone other than Alex Bhathal.
GED KEARNEY STOPPED THE GREENS BRACKET CREEP
Kearney stopped the bracket creep. She appealed to both the hipster and blue collar belt that threads its way through chaiville to universities and industrial parks. Kearney snatched back more than the swing achieved by the Greens' Bhathal.
More comprehensive results issued by the Australian Electoral Commission can be found here.
(Image screenshot tallyroom.aec.gov.au)
Like her stablemate Ferguson, Kearney is a former head of the ACTU. So too was Prime Minister Bob Hawke.
So, comrades, much of the undergrowth in the political jungle has already been slashed aside on that route to the Opal office.
IS KEARNEY PM MATERIAL? TOO RIGHT SHE IS
Kearney, at the moment, is certainly potential prime minister material. Whereas Ferguson was not.
Her eight years at the top should stand her in good stead. But sometimes something horrid happens to politicians on the way through the parliamentary forum. It's a sort of Jekyll and Hyde thingy. Some turn into factional slaves and get involved in rather devious rorts.
We have every reason to distrust them. In Victoria's Andrews Government alone, we have hundreds of thousands of reasons. And this distrust spreads across the Yarra and Merri Creek and all political seepages.
Take the report by Ombudsman Deborah Glass OBE, mentioned earlier, released last week.
OMBUDSMAN DEBORAH GLASS' REPORT GOBSMACKING
The gobsmacking report confirms that our former Treasurer John Lenders has been busy contriving a shonky application of accounting and law, and cover up that would make Mossack Fonseca and Cambridge Analytica green with envy.
What is more, the ex-Treasurer was guilty of personally signing for $45,000 of misused public funds. Further, he induced others – recruits – who were perplexed about their job description to keep schtumm about the cosy little arrangement and, if anyone asked, they were to say they were being employed as electoral officers and not campaign staff.
Was Johnny having a Lenders of us? It's not funny. It's ugly.
This is surely deceptive and bordering on grooming others in what is tantamount to political corruption. Sadly, such misconduct is not confined to the Labor Party. The entire political spectra is infected.
How disgusting is it that John Lenders resigned from his highly paid job as chairman of Victoria's major rail assets corporation, VicTrack, the day before the Ombudsman report was due.
Here is the full report for your consideration. It will give you an idea of what the community – and investigative bodies – are up against. It also indicates what journalists are up against: denials, cover ups and stonewalling.
Glass and her team have delivered a meticulous, forensically researched report that reflects the squalid lengths politicians will descend in order to appropriate monies from taxpayers to use for their own improper purpose and the Ombudsman team is to be congratulated for their fearless investigation on our behalf.
During #CulturalDiversity week, we re-commit ourselves to serving Victorians of all cultural backgrounds. At staff morning tea, we enjoyed burek, challah, Anzac biscuits, semolina con leche, Kiwi dip, naan berenji and much more. pic.twitter.com/dklqiOmvDy

— Victorian Ombudsman (@VicOmbudsman) March 23, 2018
Yoiks! What would Peter Dutton make of this "foreign" tucker?
Further we should salute their courage in not acquiescing to the bullymen tactics of the Andrews Government in hauling Ms Glass, Victoria's first female Ombudsman, before the Supreme Court at our expense, challenging her jurisdiction to even conduct an inquiry. Pathetic.
When the Government lost the case, it went to the Court of Appeal. It lost that case as well.
Then the Andrews Government took the case to the High Court. Again, it lost the case.
The combined monies of the court actions plus the involvement of thousands of people would surely run into millions of wasted dollars. Taxpayers will pay for these failed attempts to thwart and inercept the course of justice. In more ways than one.
And to what avail was all this obfuscating? To stop us finding out that the Andrews Government owe us $388,000 that it has already scurried to pay back. In a dirty rort, it misused taxpayers' money to pay for staffers to work on Labor's 2014 election campaign.
Ombudsman Deborah Glass says rules regarding use of parliamentary resources must be made clearer, as she releases report into MPs' misuse of staff budget entitlements. https://t.co/KGNx3rKRN4 pic.twitter.com/ycSy0v9Fw5

— Victorian Ombudsman (@VicOmbudsman) March 21, 2018
Ain't that the truth, Ombudsman Glass
Like Professor Gillian Triggs, former President of the Australian Human Rights Commission, often under brutal siege from the Federal LNP Coalition Government after presenting reports, Deborah Glass has endured a brutal siege from Victoria's State Labor Government.
Former Prime Minister Tony Abbott in particular, displayed great animus towards Triggs and worked hard to unseat her from her job.
As a community, we now have to be alert that no such attempt be made upon the office of Ombudsman or Deborah Glass as a result of this report.
And nyet, so far there is no proof that the Russians rigged the 2014 state election – yet.

This work is licensed under a Creative Commons Attribution-NonCommercial-NoDerivs 3.0 Australia License
Today I was sworn in as the Member for Batman. Thank you to everyone who helped get me here, now the real work begins. #auspol pic.twitter.com/grYF75w5p1

— Ged Kearney (@gedkearney) March 26, 2018
Be Batwoman. Subscribe to IA.