Australia's dysfunctional medical regulator AHPRA breaches every one of esteemed jurist Lord Thomas Bingham's principles on the rule of law, writes Dr Leong Ng.
Read Part One: Injustice and the Rule of Law: The scope of the challenge
AHPRA and Bingham's eight "sub rules"
The late Lord Thomas Bingham was a distinguished British Judge. He held positions including being instrumental in the formation of the new Supreme Court and was at various times in his career the Master of the Rolls, Lord Chief Justice and Senior Law Lord. According to Lord Bingham, there are eight principles for the Rule of Law, which he called "sub rules".
Here, in my view, are some relevant comments related to healthcare regulation.
1. Accessibility to the law
This is also enunciated by the European Court of Human Rights. The Australian tradition of overwhelming bureaucracy is inherited from British lawmakers and casts general concerns on accessibility to the law.
Of interest in the workings of the COAG Health Ministers Council, the policy of a unanimous view needed for a change – instead of a simple majority – defies the principles of democracy.
Former High Court Justice Dyson Heydon, during his tenure as an Australian High Court Judge, articulated that "judicial activism" might result in the death of the rule of law.
2. Resolution by application, not discretion
Legal right and liability must ordinarily be resolved by application and not by discretion.
Higher court decisions in administrative matters in both British and Australian courts are often referred back to a regulator or a delegate of a minister for resolution on a discretionary basis.
However, the recent case of the quashing of Dr Vega Vega's unlawful investigation deserves mention. However, Dr Vega Vega had already succeeded in setting aside an AHPRA decision. If he had not, a final decision would have been bounced back on to AHPRA.
3. The law should apply to all
In some of the AHPRA's actions in the summary dismissal of complaints against members who belong to the medical old boy's club (which are often examined and decided on a whim) and are non appealable – as demonstrated independently by the cases of Broadbent v MBQ; Pardo v AHPRA and Ng v AHPRA – due to a "lack of jurisdiction".
Neurosurgeon Dr Charlie Teo says 'bullying culture' in medicine destroying lives, backs call for inquiry http://t.co/xMYRnjGXpm via @abcnews

— Sally (@sallywhite4870) September 4, 2015
4. Law should protect human rights
The law should afford adequate protection of fundamental human rights.
Of contemporary relevance in Australia is the ABC investigation of the 7-Eleven franchise chain in the alleged abuse of overseas students employed in their outlets and also 457 Visa holders.
This is not to mention alleged human rights breaches in the majority of health registrants' cases, Australians included, during shammed investigations by AHPRA and/or reliance on the antiquated Briginshaw standard of "reasonable belief", for examply as the statutory mandatory notification standard.
5. Means must be provided for resolution
This rule says that means must be provided for resolving, without prohibitive cost or inordinate delay, bona fide civil disputes which the parties themselves are unable to resolve.
It very pertinent, as attacks by the health regulator against health registrants often seem to be designed to wear them out financially and thus bankrupt them, instead of resolving the matter fairly according to the "duty of candour" principle.
This is well illustrated by AHPRA's attempts to bankrupt Dr Russ Broadbent in his retirement years — a total waste of taxpayers' money.
The same applies to the general public, as submitted by Jennifer Morris (a member of the public) before the Victorian Parliamentary Inquiry into the Performance of AHPRA. In Queensland, the new Health Ombudsman Act 2013 has provisions for actions under an implied "duty of candour", but we still have to see it in action.
Former UK Attorney-General Lord Peter Goldsmith is of the view that if the policing of the Rule of Law is the monopoly of the Courts, then only the judiciary could right all wrongs. His position is that all organs of the state – executive, legislature and judiciary – should work together to uphold the rule of law.
This must be an issue for legal reform in Australia.
6. Good faith of officers
Many, with reason, regard as the core of the rule of law principle — that ministers and public officers at all levels must exercise the powers conferred on them reasonably, in good faith, for the purpose for which the powers were conferred and without exceeding the limits of such powers.
In Australia, with health registrant regulation, it includes the delegates of the minister of health, including colleges that assess a candidate for the suitability of specialist recognition, as well as the Australian Medical Council managing "qualifying examinations" for non Anzac medical graduates.
There are numerous examples of these entities not adhering to the core of the rule of law principle.
7. Procedures must be fair
Adjudicative procedures provided by the state should be fair.
Much has been written about the lack of natural justice and due process in health board procedures, including in many IA articles (see links in list below).
The general trend is "guilty till proven innocent". Fairness can be said to be generally absent in AHPRA procedures.
8. Comply with international law
That is, compliance by the state with its obligations in international law, whether deriving from treaty or international custom and practice governing the conduct of nations.
The human rights breaches inflicted by AHPRA and their delegates on registrants complained of are frequent, extensive and enduring (again, see links in list below). This avoidance of the "inconvenience of the truth" is a total contempt for international human rights law.
The subtle practice of settling a matter with a confidential deed of release by both parties, with the vulnerable one under duress, causes the truth to vaporise. It must never be allowed under the law.
Breaching the Bingham principles, AHPRA scores eight out of eight.
Does that concern the Australian public? It certainly concerns many registrants like me.
A #Lateline exclusive: A French doctor accuses a group of surgeons of running him out of practice in #Townsville http://t.co/SclICyt8Rl

— Lateline (@Lateline) September 3, 2015
Alleged departures from rule of law and unconscionable conduct
Below is a summary of some illustrative cases/inquiries/processes, which have affected/are affecting health practitioners, in no particular order.
ABC Four Corners' Don Kane's article in IA; The Australian, 'Why Australia's medical system is discriminatory', Paddy Dewan submission to the Victorian Parliamentary Inquiry; Antonio Vega Vega; Thomas Kossmann; Aitkin Pitsoe; Heng Chiam; Richard Emery; Bo Jin; L Maiocchi; Susan Douglas; Helen Tsigounis, 'Lost in the Labyrinth' report; Viney Joshi; 'Race to Qualify'; Philip Nitschke; Jane Thompson; Mohd Haneef and Izhar ul Haque (unrelated to their medical work in Australia); Carolyn Tan; The Chesterman Report; Jayant Patel; Arthur Obi; The Forrester Report; Inderjit Virdi; David Lindsay; Yolande Lucire (followed by a further attack); Nadira Pardo; Paul McGinity; Russ Broadbent; Leila Dekker; Suhail Duraini; Peter Bevan; Christoph Ahrens; Kiran Shahid; Navin Naidoo; Glenn Taylor; Roger Chatoor; Mike Colston; Ian Brighthope; Leong-Fook Ng submission to NSW Parliamentary Inquiry; The Garling Inquiry; Emil Popovic; Coin Manock; and Zylvan Jemielita.
With this background, the reader is left to browse and conclude themselves as what elements in these cases constitute a departure from the rule of law — a subject first expounded controversially by Dicey in 1885 and later further articulated by Lord Bingham:
"The core of the existing principle is, I suggest, that all persons and authorities within the state, whether public or private, should be bound by and entitled to the benefit of laws publicly and prospectively promulgated and publicly administered in the courts."
The last word, which also applies to AHPRA, is opined by Australia's very own Tony Fitzgerald, AC, QC.
POWER AND THE INCONVENIENCE OF TRUTH: Tony Fitzgerald warned the nation where Queensland was headed long before... http://t.co/uddCkpDYzv

— Dr David Pascoe (@DrDPascoe) January 22, 2015
Conclusion
In Australia, the policing of the rule of law is generally left to the courts — an expensive affair indeed.
Lord Goldsmith argues that all the three arms of a democratic government should take up this responsibility to uphold the rule of law.
The early days of the awareness of this topic should stimulate debate and foment the lobbying of ministers for law reform in in all states.
"Where-ever law ends, tyranny begins."

~ John Locke (1690)
Disclosure: The author held a 457 visa whilst being exploited by NSW Health in 2006 over their attempted double dipping fraud against the Commonwealth Government using my Medicare Provider Number. An attempt to settle the matter via a confidential deed was proposed after I had been badly beaten down by serial falsehoods and other improper means. Interference of the registration process etc by the RACP was found surreptitiously during a discovery exercise.
If you would like to learn more about HPARA please email hparacommittee@gmail.com, call 0499 399 081, or follow HPARA on Facebook HERE.

This work is licensed under a Creative Commons Attribution-NonCommercial-NoDerivs 3.0 Australia License
Injustice and the Rule of Law: The scope of the challenge https://t.co/mK5lWKDBgB @IndependentAus

— Ginny Lowndes (@ginnylowndes) September 6, 2015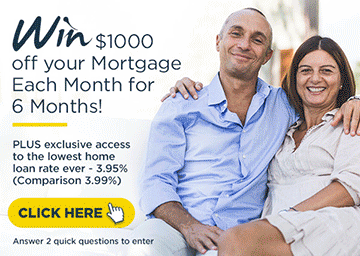 Vote for change. Subscribe to IA for just $5.